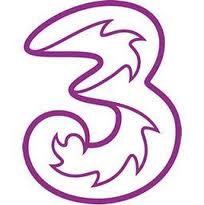 Good news for UK mobile broadband users who have been looking out for affordable superfast mobile broadband tariff that can meet their budget.
Although, EE already offers the superfast, 4G broadband across the UK, the plans, on average, are 20% costlier than the cheaper 3G packages. Ironically, the high speed transmission of data on 4G networks also require users to take up deals that should provide adequate data means the cost could go up which makes decision to switching to 4G a bit tougher for 3G consumers.
However, according to the report from Financial Times, UK mobile broadband customers can get low-cost 4G mobile internet from the operator Three which is expected to introduce 4G tariff for its smartphone customers once Ofcom's 4G spectrum (800 MHz and 2.6 GHz bands) gets completed.
Three is also likely to offer unlimited data plans via ultra-fast networks. With pricing being a crucial factor for operators, Dave Dyson, the CEO of Three has assured that the price of data would decrease to help more people switch to superfast serivces.
"The price of a GB of data will decrease, not increase," FT quoted him as saying.
Three which bought 1800MHz from EE for 4G launch later this year, currently has 55% of UK population coverage. The upgrades and investments would help the operator to reach three fourths of UK population in the next few months.
The communications regulator has recently issued consultation to liberalise 2G and 3G spectrum of 900 MHz, 1800 MHz and 2100 MHz bands for 4G use to enable operators to launch the high speed services across the UK.
Three has licence in 2100 MHz band which it can repurpose for improving its 4G coverage.