February 28, 2017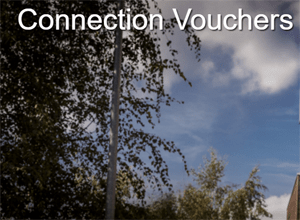 Broadband connection voucher schemes which help premises in rural areas across the UK get high speed broadband could get a boost post budget 2017, it has been revealed.
The scheme which benefitted both rural homes and businesses by offering up to £3,000 voucher has ended in 2015 and a similar scheme is likely to be launched soon once the grant is approved in the forthcoming budget.
The Connection vouchers helped 55k small rural businesses in the neighbourhood of 50 cities get high speed internet connectivity till 2015.
Since many rural locations lack fixed fibre broadband infrastructure, the alternative connectivity such as satellite and wifi which ensure high speed internet access is being considered viable by the government which could fund the operators with vouchers, according to the report.
The new scheme is likely to cover both homes and businesses in rural areas without superfast broadband access, as the percentage of people who now work at home in rural places has been going up massively, according to Ian Liddell-Grainger, the MP and the Chair of the Parliamentary Broadband Group.
"Small businesses nowadays have to have high-speed broadband. You can't run a business without it." he added.
According to the government numbers, more than 90% of the UK can now access to superfast broadband after the completion of BDUK rollouts by BT.
As far as business broadband is concerned, cities have a wide range of suppliers including BT, XLN Telecom, Plusnet, bonline, TalkTalk business and Virgin Media Business.
However, most of the ISPs do offer their services in rural and remote areas which are not considered viable for their investments. The government sponsored schemes such as connection voucher could help these rural locations get digital benefits just like cities.