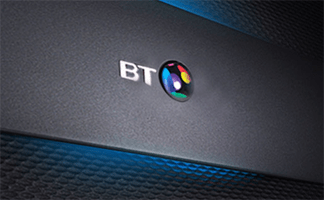 BT has announced some great special offers for the new home broadband customers who take up their superfast fibre packages on or before 23rd May 2019.
Along with prepaid Mastercard worth of up to £70, the promotional offer will include a choice of three tech gifts worth of £134 – Amazon Echo, JBL Bar Studio or Hive Smart Lights Pack.
There are two unlimited, fibre packages from BT – Superfast Fibre and Superfast Fibre 2. They come with average speeds of 50Mbps and 67Mbps respectively. The free gift offer applies to both dual and triple play deals that include these broadband plans which are bundled with Smart Hub router, 200GB cloud storage and BT Virus Protect.
Other standard packages will offer £40 prepaid Mastercard to new customers. While BT offers free weekend calls with all plans, its cheapest Essential broadband will include pay as you go calls with option to add a call plan.
BT offers minimum speed guarantee on its fibre plans as well as free access to its chain of 5million+ WiFi hotspots across the UK.
New customers are also given fixed broadband price guarantee in 2019.
Along with Superfast Fibre and Superfast Fibre 2, BT also offers FTTP based, ultra fast packages which offer average speeds of up to 300Mbps, however, these services are available in selected areas as its coverage is limited to 3.2m premises in the UK.
Fibre to the premises broadband rollout which can promise 1Gbps speeds, has gained momentum in the last two years. BT aims to rollout FTTP fibre for 4m premises in the next years. By mid 2020's, BT's FTTP coverage could jump from 10m 10 15m, according to the latest statement from BT.
BT which also announced 5G deployment in 16 UK cities, is also set to increase the coverage in the coming years.