February 8, 2018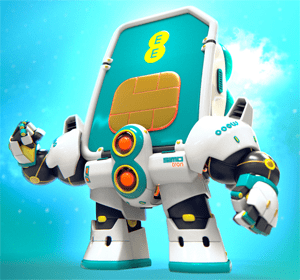 4G operator EE has revamped its pay monthly 4G mobile plans to make easier for its customers to choose the right 4G plan that best suits their needs.
EE mobile has launched two handset plans and a SIM only plan – 4GEE Essential, 4GEE Max and 4GEE Plan. All the plans include unlimited texts, free EU roaming, 6 months free Apple music and WiFi calling.
EE Max comes with additional features and offers the fastest 4G+ speeds, double data (60GB), free BT Sport, 53 roaming destinations including free EU roaming & 5 extra destinations and annual upgrade. This plan also includes unlimited texts. Using annual upgrade you can choose from the latest handsets available in EE store.
EE Essentials and SIM only plan offer up to 60Mbps speed. EE Essentials tariff starts from £15 a month that offers 500MB data and you have a wide range of choices when it comes to handsets and data allowance (30GB maximum).
EE has introduced add-ons to help customers to get the fastest 4G speeds and roaming and BT Sport. Add-ons range between £2 – £10 extra a 1 month that you can extend with 1 month rolling plans.