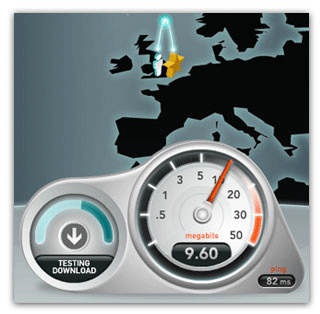 The latest study on 4G mobile data network coverage, performance and access speeds in major cities across the UK showed that EE is the widely available 4G network, offering more reliable connectivity as well as the fastest speeds  when compared to its rivals
According to RootMetrics which analysed the performance of the UK's four major networks  in the second half of 2016, EE offered top speeds both in downstream and upstream.
The UK's first 4G operator delivered 23Mbps – 34Mbps download speeds to its 4G customers in 16 cities that include London, Manchester, Birmingham, Glasgow, Liverpool, Liverpool, Leeds etc.
EE also topped on average upload speeds, offering the top speed of 21.6Mbps in Manchester. EE was the only 4G network that could deliver 12Mbps+ upload speeds to its users in all the 16 cities.
By comparison, Three UK was the second best mobile network, offering average download speed of 15Mbps, while Vodafone was very close to Three in performance and speeds.
Vodafone 4G customers could receive minimum download speed of 10Mbps, while the a few cities could get 17Mbps+ speeds from Vodafone 4G network.
O2 4G network was apparently the slowest network in the UK with average download speeds ranging between 8Mbps and 15Mbps. O2 upload speeds were in 5Mbps-13Mbps range.
Among the 16 big cities, users in Liverpool could get the best 4G coverage and speeds, irrespective of the operators.
The reported also revealed that 4G coverage has improved in the last six months to cover 54m users in the UK.
RootMetrics has conduced more than 805k speed tests across the UK in H2 2016.