March 2, 2018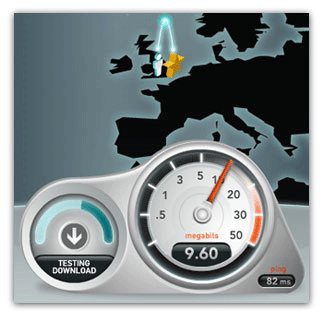 UK broadband regulator Ofcom has set new norms for telecom firms which will now need to inform customers of peak time speeds so they can make informed decision while choosing a broadband provider.
The latest Voluntary Code of Practice for operators will also include cable and FTTP operators like virgin Media, Hyperoptic and Gigaclear.
According to new code, new customers can know the estimated download speeds for their location before sign up such as the expected actual speed range and the Minimum Guaranteed Access Line Speed (MGALS).
Ofcom has also instructed the providers to let the customers know of estimated upload speeds that they can receive at their premises.
If the broadband users report speed related issues to their ISPs and the issues do not get fixed within 30 days, the new norms allow the customers quit the services without exit fee, even when the contract has not expired.
As speeds significantly drop at peak times (8-10pm for residential customers and 12-2pm for businesses), the ISPs will need to check the actual speeds that customers receive during these hours. Peak time speeds on each broadband package should be examined, says Ofcom.
Ofcom aims to make sure that customers are informed of actual speeds and other details before sale and they can cancel the existing contracts without penalty when the ISPs fail to deliver, said Lindsey Fussell, the Consumer Group Director of Ofcom.
Currently, all major providers have adopted Voluntary Code of Practice – BT, Sky, Virgin Media, TalkTalk, EE, KCOM and XLN Telecom.