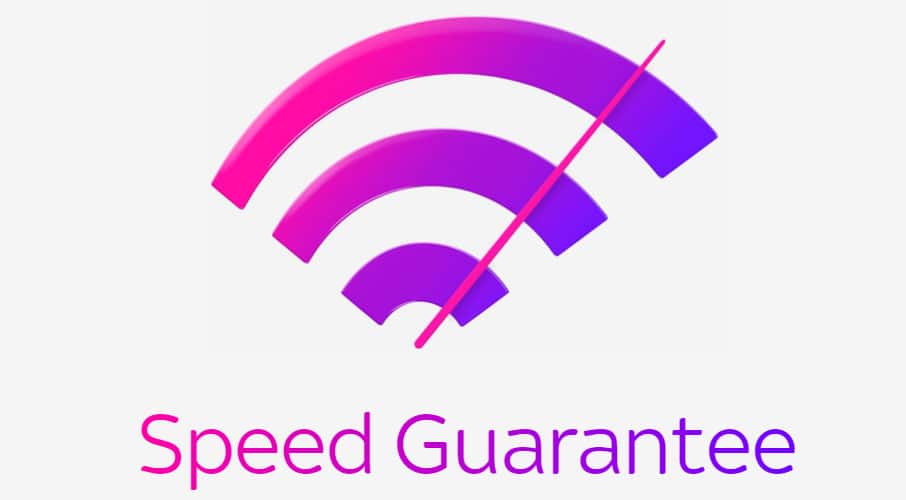 Three months free WiFi Guarantee for Sky Superfast and Ultrafast broadband customers
Sky has just launched a new offer that will allow the new broadband customers to get 3 months WiFi guarantee which usually costs £5 a month.
According to Sky, the new, Sky superfast broadband and Sky ultrafast broadband customers who subscribe for WiFi guarantee on 18 month contract can benefit from the latest offer and save £15.
WiFi guarantee is a part of Sky broadband boost service which Sky's fibre broadband customers can optionally add to get minimum WiFi speeds in every room.
The add-on service allows the customers get the money they paid for WiFi guarantee back, if the WiFi speeds around the home drop below 3Mbps and the issue is not fixed by Sky.
Details
Sky
Superfast
Sky
Ultrafast
Sky
Ultrafast Plus
Download speed
59Mbps
145Mbps
500Mbps
Upload speed
16Mbps
27Mbps
60Mbps
Speed guarantee
50Mbps
100Mbps
400Mbps
Contract length
18 months
18 months
18 months
How Sky WiFi guarantee works?

A dedicated team of Sky will check the broadband connection of the customers everyday for line problems such as slow speeds and dropouts and resolve the issues.
If needed, Sky will provide free engineer visits at a time that is convenient for the customers, to check the WiFi setup in the home and fix the issues.
The Complete WiFi and Super WiFi
The major competitors of Sky broadband, BT, Vodafone and Virgin Media also offer similar kind of support to their customers with a promise of minimum WiFi speeds.
BT broadband comes with Complete WiFi which uses WiFi discs to boost wifi performance in the blackspots around the home. The add-on which will cost extra, is available to BT's fibre broadband customers who take Smart Hub 2 router with their plans.
Vodafone Super Wi-Fi uses similar kind of WiFi boosters to fix the WiFi issues and ensures faster speeds for the connected devices.
Virgin Media offers WiFi extenders for better WiFi speeds in the home. Customers can sync Virgin Media app with WiFi extenders to fix the slow speeds in blackspots in the home.