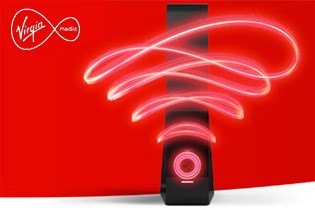 Virgin Media is set to offer free speed upgrade to its customers who have subscribed for its M50 fibre (54Mbps average speed) in the next three months
According to the cable operator, the average speed on this plan (VIVID 50) will be boosted to 108Mpps average download speed which is currently offered on the faster M100 fibre broadband plan.
The speed boost which comes with no extra cost would allow the customers get faster upload speed 6Mbps (earlier, 5Mbps).
The free upgrade has already been launched in some areas and most of the Virgin Media customers (1 million)) would get it by March 2020, it has been revealed.
Currently, Virgin Media offers the fastest, widely available fibre broadband which covers around 60% of the UK. Its fastest, residential broadband M350 fibre (362Mbps average speed) is available with or without phone line.
Its triple play packages which include TV, come with even faster VIVID 500 (516Mbps) fibre broadband, though, the bundle (Ultimate Oomph) is available for selected postcodes.
With this free speed upgrade, not only Virgin Media's average speed across its various services will rise to more than 150Mbps but also the pricing of its entry level fibre package would become attractive to the switching and new customers.