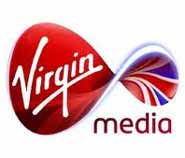 Standalone broadband plans (ie., without phone and digital TV) from Virgin Media will undergo price rise of up to £2.50 a month from 1st October 2013, it has been confirmed.
'We're the only provider to' offer superfast fibre optic broadband without phone to give customers flexibility and saving options, Virgin stated.
Virgin currently offers three broadband plans – up to 30Mb, up to 60Mb and up to 100Mb. Current special offers of 6 months half price and £25 welcome gift will allow new standalone customers to save up to £92.50. Adding phone to broadband, customers can save up to £8 a month. Although Virgin's standard line rental will cost £14.99 a month, subscribers can choose to make upfront payment of £120 for one year to save £59.88 a year.
The table below gives you current pricing and new prices after price hike.
| Products | Current price/month | New price/month |
| --- | --- | --- |
| up to 30Mb broadband | £22.50 | £25 |
| up to 60Mb broadband | £27.50 | £30 |
| up to 100Mb broadband | £35 | £37.50 |
| up to 30Mb broadband with phone | £14.50 | |
| up to 60Mb broadband with phone | £19.50 | |
| up to 100Mb broadband with phone | £27 | |
Virgin Media cable broadband currently offers the fastest speeds of above 100Mbps to residental users, the recent Ofcom speed survey has revealed. The report also showed that Virgin offered the best, real-world speeds to its users on all products, when compared to its rivals such as BT, EE, Sky and TalkTalk.
Virgin customers can also use London Underground WiFi network at no extra cost. The provider has recently launched an improved version of its Super Hub wireless router. Virgin Media Collection packages include broadband, calls and digital TV channels.