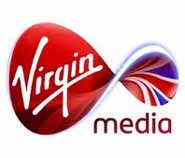 Virgin Media has just released its new traffic management policy which would reduce download/upload speeds when customers exceed their thresholds during peak hours. The speed reduction could be up to 40% on downstream and 75% on upstream, depending on package and threshold.
For Virgin Media customers, peak hours are 4pm – 11pm during weekdays (monday – friday) and 11am – 11pm during weekend (Saturday and Sunday).
Downloading of more than 2750MB in one hour on 30Mb package (XL30) during peak hours would result in 30% of speed reduction for minimum period of 1 hour. 2 hour threshold set for the same plan (XL30) is 3500MB means if customers hit this limit in 120 minutes, 40% of speed reduction and 2 hours of throttling would apply.
"If you reduce your usage below the threshold as soon as you enter traffic management, you can exit traffic management in 60 minutes. If you don't, you may be in traffic management for 120 minutes or more and have further reductions in your speed." said Virgin Media.
Affected customers will return to full speeds after the traffic management period or peak hours.
Will exceeding threshold with uploads affect download speeds and vice versa? Virgin Media says no.
"If you exceed your threshold with downloads, your speed will only be reduced for downloading."
As a general rule, during busy times, Virgin Media reduces peer-to-peer and Newsgroup traffic speeds for all users to enhance its network capacity to handle video and other prioritised traffic.
You can find usage thresholds and busy times speed reductions (XL60, XXL100 and XXL120) on Virgin Media website.