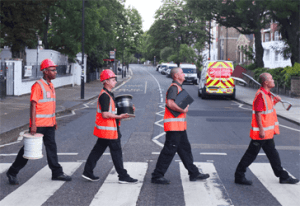 Cable operator Virgin Media is set to offer gigabit broadband (1Gbps speed) service in selected cities including Southampton, Manchester and Reading by the end of 2019, it has been revealed.
The latest DOCSIS 3.1 upgrade over its cable network could deliver up to 10Gbps download speed and 2Gbps upload speed to Virgin Media broadband users.
Which UK cities get Virgin Media 1Gbps broadband?
The new service which has been on test mode is now to be rolled out in five cities in the next twelve months, it has been reported. Southampton, Manchester and Reading are more likely to get the service in 2019.
According to the ISP, two more cities, Basingstoke and Bracknell will get DOCSIS 3.1 network upgrade by early 2020.
The new, gigabit service will also require and include the new, Hub 4.0 wireless router which  has also been tested successfully by the operator.
What is DOCSIS 3.1?
The DOCSIS 3.1 is quite different from the current, DOCSIS 3.0 standard. According to Virgin Media, it will improve capacity as well as the efficiency using features like Orthogonal Frequency Division Multiplexing (OFDM), spectrum signal boost and Low Density Parity Check.
It's expected that Virgin Media would soon roll out the new technology over its existing network which covers 60% of the UK homes.
Although, the cable ISP offers VIVID 500 (516Mbps average download speed) as top speed, it requires to boost its speeds to gigabit range so it can compete with FTTP (Fibre to the premises) providers like Hyperoptic and GigaClear. BT's Openreach also plans to expand its FTTP coverage to connect a total of 15m homes by 2025.
Virgin Media Hub 4.0 router
The new Hub 4.0 is modified version of Gigabit Connect Box, and comes with 4 gigabit ports and 10 antennae and Bluetooth. It's a dual band router (5Ghz and 2.4Ghz) that helps users get faster WiFi speeds on multiple devices.