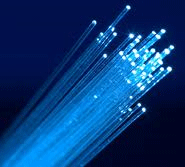 The UK ranks fifth in terms of fixed broadband subscriptions, according to the latest OECD (The Organisation for Economic Co-operation and Development) report.
The study which compares fixed & fibre broadband coverage and takeup in 34 nations that include South Korea, Japan, the USA and EU member states has also put the UK in 9th place, when it comes to broadband connections per 100 inhabitants.
Fixed broadband services in the UK have 33.6% population coverage. Switzerland beats other OECD nations with broadband penetration levels of 42%.
In the UK, there are more than 21m homes that have their own broadband connections via ADSL or cable lines. UK also ranks 4th when it comes to wireless broadband usage. More than 37m Brits access internet through wireless/wi-fi technologies and devices.
However, UK ranks 16th among OECD nations in terms of % of fibre optic connections in total subscriptions. Less than 3% of broadband customers currently use superfast fibre broadband services offered by the ISPs like Virgin Media, BT, Sky and TalkTalk.
However, the recent financial results from these major telecom firms showed that faster, fibre take up saw a huge increase in the last two quarters.