Thinking about what mobile broadband options are available for your smartphone or tablet or laptop so you can connect to internet when you are out and about? Confused about choosing the right mobile broadband provider and picking the suitable data plan to meet your needs?Here is our comprehensive guide to help you choose the right option from various mobile internet types – dongle, mobile wifi and SIM only mobile broadband.
Today most of us want to stay connected to internet even when we are on the move. It is not exaggeration to say that we live significant part of our life in cyber space or in online activities like browsing the websites, checking and replying to emails, watching videos & shopping online and even working from home etc.
Hi-tech mobile networks & WiFi networks and featured handsets like iPhone and smartphones have even made easier for us to carry on with these activities when we are on move, when we are traveling across Tube stations or sitting in parks or restaurants.
Mobile broadband and WiFi
Most of the connected devices like tablets, laptops and smartphones are wifi enabled so we can connect to wireless networks (WiFi) such as public WiFi hotspots of BT or Sky or Virgin Media in popular locations like restaurants, airports or Tube stations. This way of going online is a cheaper option when compared to mobile broadband through mobile networks, although the latter is more flexible as even it allows you to use internet wherever you are. Whereas, wifi network is limited to specific area.However, mobile broadband is a bit more expensive than WiFi and also the speeds and reliability of mobile networks depend on the quality of mobile signal received by the user, meaning you should be able to access mobile internet at a location which the mobile reception is fairly good.
UK mobile networks and 3G & 4G mobile broadband coverage
One should laud the efforts of mobile networks like Vodafone, EE and O2 for expanding their coverage to vast geographical areas in the UK over the years.Only networks which use 3G and 4G will let you get the required speeds to surf the net, stream music & videos and download files.
Currently, 3G mobile broadband which can deliver up to 14.4Mbps speeds can reach 90% of population, while Three UK claims it has 97% of 3G coverage in terms of population.
4G which comes with even faster speeds is currently available to 80% of population through EE network which launched the service by the end of 2012.
Other operators Vodafone (80% 3G coverage) and O2 (90% 3G coverage), which started their 4G a year later, have significantly covered the UK while  currently expanding the 4G coverage rapidly.
Mobile broadband types
Dongles or data card or USB modem stick
Dongle is a device just looking like a pen drive but has the feature to connect your laptop to mobile internet, once you plugged it into a USB slot.
You can use it to connect to specific mobile network only, if it is supplied with a data plan by your provider. If it is unlocked dongle, you can insert any SIM and use it to connect to multiple networks.
Dongles significantly vary due to their compatibility to 3G or 4G networks. 3G dongles can offer maximum speeds of 7.2Mbps or 14.4Mbps depending on specifications. Latest 4G mobile broadband requires you to use 4G dongles so you can access speeds of over 40Mbps.
All UK operators – O2, Vodafone, EE and Three UK offer their own dongles bundle with data plans. Again data plans which come with pay monthly tariff offer you FREE dongles, where as pay as you go (PAYG) and upfront plans require you to pay for the dongle cost and may include data depending on package or you may need to buy data for days's or weekly or monthly usage.
SIM only mobile broadband
Mobile phone SIMs can be used to access mobile internet on 3G enabled smartphones, iPad or tablets. You need to buy data plans or combo plans which include voice calls & data for this.
Once activated your SIM for data access, you can browse internet, watch videos or shop online on your device. If you plan to use SIM only mobile broadband on tablet, make sure that it comes with SIM card slot.
As for superfast 4G access, not all the latest smartphones and tablets are upgraded for the new technology. If you live in areas where 4G network is available, make sure that your new mobile phones and other internet-enabled devices come with 4G feature.
Both 3G and 4G plans are available with the latter will cost higher.
Mobile WiFi
Mobile WiFi is a device used to connect to mobile network and share the connection among multiple users.
Unlike dongles, these compact and portable devices do not need USB slot and can be used anywhere you like. Switch on the device where the mobile signal reception is good. Like you connect your smartphone or tablet to a WiFi network, just connect to mobile wifi and share the data with others.
While 3G enabled mobile wifi devices are common, 4G enabled devices are available from EE.
UK Mobile Networks
EE Mobile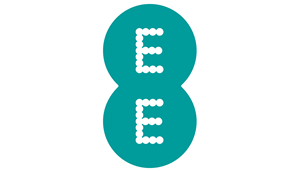 EE (or Everything Everywhere) has recently hit news for its consistent performance in popular mobile internet speed tests such as RootMetrics which are released every three months. The UK's largest provider of 4G mobile broadband has also earned good customer satisfaction ratings as revealed by the latest Ofcom broadband complaints data report.
Quick Check
EE Network Coverage and EE Download Speeds
EE is both the biggest and fastest mobile data operator in the UK. Its mobile internet plans are available for various devices (dongles, mobile WiFi, smartphones, iPhones, iPad and tablets) as well as SIM only option. Its standard 4G comes with 'up to' 30Mbps download speeds, while its double speed 4G offers 'up to' 60Mbps speeds.
As per Q4 2015 report from EE
4G is now available to 95% of the UK population
Double speed 4G covers 80% of the UK population
3G and 2G covers 98% and 99% of the UK population respectively.
EE has also rolled out up to 90Mbps mobile broadband (4G+) in selected locations such as central London. More places are expected to get the coverage soon as EE has been expanding 4G coverage to reach most of the UK population in the next few years.
How good is EE 3G Network?
In places where 4GEE is not available, users can get access to EE's 3G network which currently covers 98% of UK population. 3G is widely used mobile broadband in the UK due its low cost plans and decent speeds which are quite sufficient for daily internet activities such as browsing, emailing, online shopping and social networking.
However, 4G is becoming a preferred option for users who need reliable mobile internet connection with faster download speeds, as the existing 3G is not ideal for watching HD videos or quick downloading of files on the go. With 4G, online videos in HD format can be streamed without buffering.
EE 4G mobile broadband (4GEE)
4GEE is the EE's brand of high speed 4G mobile broadband launched in October 2012.
When it comes to access speeds, 4GEE is five times faster than 3G and 4G+ can offer even faster speeds which are comparable to Virgin Media's 100Mb fibre broadband.
Such faster mobile internet speeds and reliable connectivity is much needed when you browse high bandwidth websites such as Google Maps or stream HD videos or make big file downloads regularly, when you are on the move.
EE provides UK coverage checker on its website that enables you to find out whether its 4G, 3G and 2G services are available in your area or postcode.
4GEE Mobile Broadband Devices
You can buy 4GEE broadband and use it as SIM only plan or with 4G devices such as dongle, Mobile WiFi, car WiFi or tablets including Apple iPads.
Along with 4GEE SIMs, EE offers 4GEE WiFi and Car WiFi to connect and share superfast mobile internet on the move. These devices allow you to share your connection with up to 10 mobile devices including tablets, smartphones and laptops simultaneously.
Buzzard Car WiFi device enables you and other devices (up to 10) to connect to 4GEE networks while traveling by car.
You can choose 'up to' 30Mbps or 'up to' 60Mbps plan with usage allowance of up to 15GB on these devices and that should ensure faster mobile internet for your high bandwidth activities when you are on the go.
4GEE Data Plans
4GEE comes with flexible tariff options such as pay monthly and pay as you go means you can get 4G package with free equipment from just £15 a month. Standard contract comes with 24 months, however, there is also one month rolling contract available with dongle and SIM only mobile broadband.
4GEE monthly data plans offer usage allowances 2GB – 50GB per month with monthly prices ranging between £15 and £50.
4GEE Extra plans come with double speed 4G and additional benefits such as roaming faciility in Europe.
EE also allows 4G sharing on two mobile devices including iPhone, iPad, smartphones, MiFi and car WiFi. Users need to sign up to the sharer bundles which start from £15 per month.
SIM only plans are ideal for users who want to use 4GEE on their existing mobile phones which are compatible to 4GEE service. Both pay monthly and pay as you go options are available.
When you opt for pay monthly, you can choose 12 months or 30 days, with the former option is quite money saving due to the cheaper tariff. Monthly prices start from £9.99 (250MB data, 250 minutes and unlimited texts). Data allowances 500MB, 2GB, 4GB, 6GB and 10GB are available.
Pay as you go SIMs come with 3 plans and allow you get data allowances 500MB, 2GB or 4GB and prices start from £10. They also include free minutes and texts as well and the packs are automatically renewed every 30 days.
EE Mobile Broadband with Tablets
EE mobile broadband bundles include a wide range of latest tablets including iPad Air 2, iPad mini 2, iPad mini 3, Samsung Galaxy Tab S, Samung Galaxy Tab A and Harrier Tab
You can grab your favourite tablet with upfront from just £29.99 and monthly cost from £16 a month on pay montly option with a suitable 4GEE or 4G+ (double speed 4GEE) plan.
Or just go for a pay as you go tab with a least £10 top up option.
About EE and benefits that you get with EE mobile broadband
EE became the biggest UK mobile operator soon after the merger of two well-known mobile firms – Orange UK and TMobile. By the end of 2012, EE took a lead in the industry by launching its own 4G network ahead of its competitors Vodafone and Three UK. The home broadband & phone divisions and the mobile services and the latest launch of its EE TV service enabled EE to join the selected quad play operators such as Virgin Media, BT and TalkTalk.
Due to its bigger size and offering of multiple services, EE is now quite able to offer exclusive benefits to its customers.
EE's deal with Virgin Media enables EE customers to access free Virgin Media WiFi on London Tube stations.
EE offers free set top box to home broadband customers to watch its new EE TV and also offers £1 film downloads every Wednesday.
O2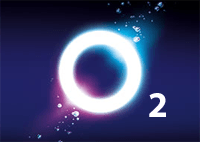 Nearly for a decade, O2 mobile network has been popular with UK users for its quality, performance and customer support. Over the years, O2 has expanded and upgraded its 2G and 3G networks which now cover 99% and 90% of the population in the UK respectively. It's 4G is available to around 70% of the UK population and O2 is set to increase it to 98% by 2017, as per regulator Ofcom's instructions.
Quick Check
Not only, O2 customers can get free WiFi by connecting to 1000's of O2's own WiFi hotspots, which are installed across the towns and cities in the UK, they can also enjoy London Underground WiFi at no extra cost.
O2 offers pay monthly and pay & go mobile tariffs plus a range of products including phones, tablets, dongles, mobile WiFi and SIM only deals.
O2's innovative offerings, customer-friendly approach and the perks & incentives are the reasons behind its success and the awards it has won over the years.
O2 Mobile Coverage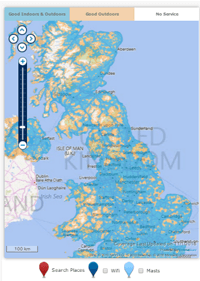 O2 has pledged more than £3bn on upgrading and expanding its networks. The operator has achieved around 90% 3G coverage which should help its on the go customers access internet at faster speeds.
Along with, O2 has also tied up with Vodafone to increase coverage or offer improved and strong signals for better voice call & mobile broadband performance.
O2 4G, which is relatively new upgrade, is being expanded to many areas including rural parts, towns and cities across the UK. O2 currently covers 70% of the population and set to achieve the 98% target in the next two years.
O2 4G
O2 4G offers you choice of 4G phones, dongles, tablets and SIMs so you can access superfast mobile broadband in areas where you can get 4G.
4G is more than 3 times faster than 3G. Indoor reception of 4G is also much better than 3G, thus helping you enjoy consistently faster speeds and reliability. Download speeds of around 40Mbps means, you can download big files instantly with 4G as well as you can watch HD videos and play fast online games without any buffering or lag.
Currently, O2 does not offer 4G in as many places as EE, which rolled out first 4G in the UK. However, the currently 70% coverage of O2 4G is expected to reach 90% plus in the next year.
O2 tariff
O2 tariffs are best designed to meet the needs of all sorts of users. Following deals and options are available with all devices including smarphones, tablets, ipads and SIMs.
Pay monthly deals or O2 Refresh allows you to pick smartphone or tablet of your choice with a data plan that suits your needs. You pay for the device and the mobile plan separately and you are also free to pay off the device cost before the contract ends which means you will pay the mobile tariff only thereafter. It also helps you to get a new device without starting new contract again.
Pay & Go option lets you pay the upfront cost of the device and buy calls, texts and data with top-ups. It is flexible and hassle free when compared with pay monthly deals which involve lengthy contracts. O2 offers great perks to pay & go customers, especially, when they use its network over longer periods.
O2 Refresh
O2 Refresh enables pay monthly customers who purchased a smartphone or tablet from O2 (on 18 or 24 month contract, for example) to get the latest devices by letting them pay off the cost of device at any time before the contract expiry.
To make this easier, O2 Refresh customers get pay monthly bill in two sections – one deals with the device cost and other with mobile tariff. At any time, O2 customers can clear the cost of device so they can upgrade to the latest smartphone or tablet.
O2 mobile broadband
O2 offers devices like dongles and mobile WiFi so you can access and share mobile broadband. These devices are available with pay month and pay & go tariff.
If you look out for 4G dongles (Huawei), you can find one with or without WiFi. The dongle would cost 30 on pay & go, however, you can for it for just £6 a month, when you subscribe to a pay monthly plan.
Huawei 4G In-Car and Huawei 4G Pocket Hotspots are other devices available to O2 mobile broadband users. The upfront cost of these devices range between £60 – £80, however, you can get them free cost with a monthly subscription starting from £7 a month.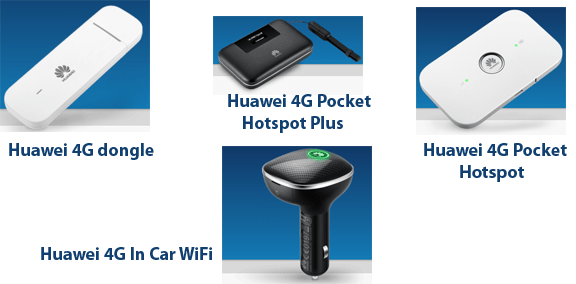 O2 WiFi
O2 has a vast chain of public hotspots which offer free WiFi to anyone with internet enabled devices such as smartphonts, tablets or laptops. You can find O2 WiFi available in many popular locations including McDonalds, Debenhams, Costa Coffee, House of Fraser and Café Roug.
O2 customers usually have WiFi Extra feature which automatically gets them logged into WiFi when O2 WiFi is available nearby.
Smartphone and tablet users can just download O2 Wifi app on their devices to use the wifi when they visit a O2 Wifi hotspot.
London Underground WiFi
Virgin Media WiFi in London Underground Tube stations is now available to O2 customers who can now access internet on their mobile devices when commuting.
This wifi feature is enabled on O2 SIMs and devices purhchased with O2, along with the operator's pay monthly or pay & go tariffs.
Bolt Ons
With bolt on, you can add calls, text and data to meet specific requirements from just £3 a month. For example, you can buy More Minutes which gets you 50 minutes to UK mobiles and landlines for £1 a day. Likewise, there are a range of bolt ons for MMS, texts, O2 numbers, data and for calling international numbers.
Vodafone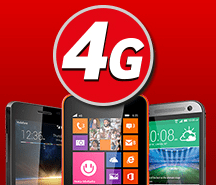 Vodafone is one of the major mobile networks in the UK with more than 90% 3G population coverage. UK's first and oldest mobile operator which dates back to 1985, it has 99% 2G coverage to offer the best voice call service to its 20 million customers in the UK.The company also offers LTE based, superfast 4G mobile broadband which covers around 70% of the population across the UK and its 4G coverage is expected to reach 98% of the population by 2017.
Quick Check
Check Vodafone Mobile UK Coverage (2G, 3G, 4G)
Mobile Phones (Smartphones, Apple iPhones, pay monthly, pay as you go)
Tablets, dongles and mobile WiFi (iPad, android tablets, 3G & 4G dongles, mobile WiFi)
Sim Only Plans & mobile bundles (pay as you go, pay monthly)
Vodafone Home Broadband (ADSL 2+, Fibre)
Vodafone also offers a simple range of broadband and home phone packages which its mobile customers can get with a discount of £5 a month. Broadband bundles include both ADSL and fibre with download speeds ranging between 17Mbps and 76Mbps. Existing Vodfone customers can add unlimited broadband for just £5 a month.
Vodafone Mobile
Vodafone offers an extensive range of pay monthly and pay as you go mobile plans with smartphones, dongles, mobile WiFi hotspots and SIMs. You can choose 3G or 4G, depending on your needs and coverage so you can go online when you are right and about. Plans and tarrifs are so flexible and budget friendly that you can pick a plan that is right for you. Unlimited data option is available for heavy users.
Vodafone 4G
4G is now over-taking 3G as the preferred mobile broadband as the users can get 3x faster speeds to download or upload big files instantly or stream HD videos from popular streaming sites Netflix, YouTube and Now TV without buffering.
Vodafone offers 4G Red plans or bundles which allow you to get a suitable plan with any number of mobile minutes, texts or GBs of data you wish. 4G plans with unlimited data, texts and minutes are also available.
Vodafone 3G
3G tariffs are less expensive and budget friendly and also let you enjoy more coverage when you are on the go. 3G mobile broadband is not as fast as 4G, still, you can enjoy watching videos, streaming TV or playing online games, as Vodafone has good indoor and outdoor 3G coverage in the UK.
There is an extensive range of mobile plans available with 3G data (from 100Mb to unlimited).
WiFi Calling
WiFi calling is a feature that Vodafone offers you to enable you make calls using WiFi in areas where mobile reception is not good enough or virtually non-existent.It is free to Pay monthly Red or Red Value Bundle, Red+ or Business Premier Vodafone customers. You need to use a compatible handset that can use this feature.
Sure Signal
Vodafone Sure Signal is like a mobile hotspot which enables mobile devices to access internet using your home broadband connection.
You can get Sure Signal box which you need to connect to a fixed line broadband connection to use this feature within the radius of 30 meters.
Vodafone Mobile Broadband
Mobile WiFi 4G
Model:

R216 4G enabled device
Up to 150Mbps speeds
Enables up to five WiFi devices to connect
2G, 3G,, Edge and GPRS support
Compatible with Mac
Mobile WiFi 3G
Model:

R207
Fast 3G speeds & improved performance
Enables up to five WiFi devices to connect
2G, Edge and GPRS support
4G Dongle
Model K1506 DCHSPA+
Up to 42Mbps speeds
2G, 3G,, Edge and GPRS support
Compatible with Mac
3G Dongle
Model K4203-Z
Fast 3G speeds
2G, Edge and GPRS support
Mac support
Three UK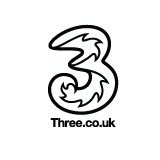 As a major mobile operator in the UK, Three covers 98% of UK population and offers reliable voice calling service and high speed mobile internet to millions of customers using its 3G and 4G networks.If you looking for fast broadband on the go, both its 3G and 4G plans are excellent options, although, you can use them seamlessly on your devices at most locations.
Quick Check
Three bundles a wide range of devices with their data plans – smartphones, dongles, iPad and tablets. You can just choose a device and data package on monthly tariff that suits your needs – this way you can get your smartphone or table free of cost. Or pay for the device cost and buy data upfront or buy PAYG data pack whenever you wish to use internet. If you already have a handset or iPad, just buy SIM from Three to use its 3G mobile broadband network. So, Three offers you various choices so you can find the one that exactly meets your requirements.
How 4G differs from 3G?
A typical 3G network can offer up to 7.2Mbps speeds and advanced 3G+ network can deliver 14.4Mbps. By comparison, 4G is many time faster as its speeds can go up to 40Mbps which makes 4G mobile broadband as a viable alternative to fixed broadband.
Do I need 4G for my mobile internet use?

No, the low-cost 3G connectivity can provide you decent real-world speeds so you can browse the net, watch videos or play games without any difficulty.
Moreover, Three's advanced 3G network (HSDPA+) which covers 80% of the UK can double the speeds.
However, 4G uses advanced technology like LTE which helps it deliver up to eight time faster speeds and more reliable connectivity during peak times over extended locations. No doubt, 4G offers better user experience especially when you watch high definition vidoes and play online games due to its superfast speeds and lower latency levels.
However, 3G has its own advantages. Currently 3G type of mobile broadband is extensively being used by many users due to its wider coverage, usability on various devices and low cost data plans.
Whereas, using 4G networks would include additional cost, as you you will need to use the latest 4G enabled smartphones, tablets and iPads which are upgraded to the new technology and they would generally cost much higher.
Moreover, 4G data plans are not as cheap as 3G plans and may cost you pretty high if you are a heavy mobile internet user, downloading videos, music and files regularly.
However, with Three, you can get 4G at no extra cost, when you buy its all-you-can-eat data packages.
Three Mobile broadband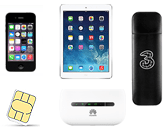 You can get Three mobile broadband on various devices including:
Smartphones
Smartphone option allows you to bundle the latest smartphones of the market such as Apple iPhone 6, Samsung Galaxy s6, Samsung Galaxy Note 4 or HTC Desire 620 with a data plan that suits your needs. You can choose from pay monthly plans or pay as you go price plans. Various data usage options are available – 500MB, 1GB, 2GB and all-you-can-eat data.
Tablets
If you wish to choose a tablet from, latest range of tablets are available – from Apple iPad Mini to iPad Air. You can choose from top android tablet brands including Acer, Samsung, Sony and Alcatel. You can use 3G and WiFi on most tablets with 4G compatibility is available on selected tablets. Some pay monthly plans do not require you to pay any upfront meaning you get the device absolutely free.
Dongles for laptops
If you want to access mobile broadband on laptop, Three offers both 3G (ZTE MF730M) and ZTE MF823 4G dongle and you can choose from pay monthly or pay as you go plans which are available on both 3G and 4G options. Dongles are a great way to accomplish all your internet activites that require larger screen of laptops and at any location without the need of WiFi.
MiFi to share mobile broadband on WiFi tablets and smartphones
Want to share mobile broadband on multiple devices? MiFi is ideal for that purpose, allowing you to connect up to ten devices to mobile broadband. Three offers Huawei E5330 Mobile Wi-Fi which can be used just like WiFi hotspot to connect up to 5 devices including tablet, smartphone or game console. You can choose from pay monthly plans or upfront packages that suit your needs and budget.
SIM only plans for your tablets/smartphones
There is no need to buy a device from Three, as the operator also offers a range of SIM only plans which come with pay monthly and upfront options. SIM only plans allow you get Three mobile broadband on your tablet or Apple iPad which you have purchased elsewhere. You can choose from one month rolling contract or pre-loaded data (up to 12GB) on pay as you go packages.
TalkTalk Mobile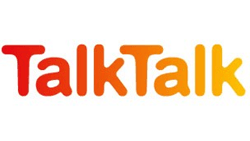 If you are a TalkTalk broadband or home phone customer, you can add pay monthly mobiles or SIM only plans offered by its mobile division TalkTalk Mobile which does not have its own network but uses Vodafone network which has over 99% UK coverage.
TalkTalk mobile plans
With TalkTalk Mobile, all the latest smartphones are available on minimum contract at monthly prices from just £5 a month. After choosing a handset of your choice, you can bundle a right data package suitable for you, choosing from Small, Medium, Large or Extra Large plans which include up to 2000 call minutes, unlimited texts and 4GB data
Along with a range of smartphones, TalkTalk Mobile also offers tablet bundles and SIM plans at competitive pricing.
TalkTalk mobile coverage
Since, TalkTalk Mobile offers its service via Vodafone network, you can be rest assured of excellent 2G and 3G coverage when you are on the go. Vodafone currently covers 99% of the UK population with 2G and 90% plus with 3G.
Mobile Phones
TalkTalk Mobile sells budget handsets as well as the best of smartphones at flexible monthly contracts. All popular brands of smartphones including Samsung, LG, Microsoft, Motorola and HTC and their latest products are available with data plans that are tailored to suit all kinds of users.
Some great offers like 12 month free SIM, half price smartphones and double data promotions could help new customers get good value for their money.
TalkTalk SIM plans
If you already own a mobile handset or do not want to pick one from TalkTalk, you can go for one of its SIM offers which come with texts, minutes and data.
It is cheap and money saving for TalkTalk customers to choose from exclusive SIM plans which come with 12 month contract.
Whenever you need more minutes, texts and data, you can buy Boosts which are subject to one month contract.
SIMs are available in 3 sizes – standard, micro and nano, so you can select the one that fits your handset.
Tablet bundles
TalkTalk Mobile offers some selected tablets like Samsung Galaxy Tab 4 and LG Pad 7 from just 15 a month. Not only the devices are fairly priced, the mobile call & data plans allow you to get more value for your money.
Just as with smartphone bundles, you will need to add a mobile plan with your selected device.
Other benefits
As a TalkTalk customer, you can enjoy some exclusive benefits such as free calls to other TalkTalk landline and mobile numbers.
TalkTalk Mobile offers money saving Family calls feature. Families on the same account can enjoy free unlimited unlimited calls between TalkTalk Mobiles and from TalkTalk mobile to TalkTalk home phone.
Calls to TalkTalk customer care and handset support are not charged.
TalkTalk also offers free SIM worth £90 to TalkTalk Plus TV customers . The free SIM offers 100 minutes, 250 texts, 200Mb of data every month.