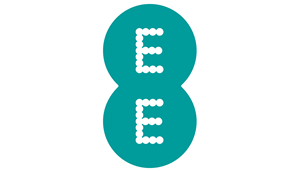 EE
(or Everything Everywhere) has recently hit news for its consistent performance in popular mobile internet speed tests such as RootMetrics which are released every three months. The UK's largest provider of 4G mobile broadband has also earned good customer satisfaction ratings as revealed by the latest Ofcom broadband complaints data report.
Quick Check
EE Network Coverage and EE Download Speeds
EE is both the biggest and fastest mobile data operator in the UK. Its mobile internet plans are available for various devices (dongles, mobile WiFi, smartphones, iPhones, iPad and tablets) as well as SIM only option. Its standard 4G comes with 'up to' 30Mbps download speeds, while its double speed 4G offers 'up to' 60Mbps speeds.
As per Q4 2015 report from EE
4G is now available to 95% of the UK population
Double speed 4G covers 80% of the UK population
3G and 2G covers 98% and 99% of the UK population respectively.
EE has also rolled out up to 90Mbps mobile broadband (4G+) in selected locations such as central London. More places are expected to get the coverage soon as EE has been expanding 4G coverage to reach most of the UK population in the next few years.
How good is EE 3G Network?
In places where 4GEE is not available, users can get access to EE's 3G network which currently covers 98% of UK population. 3G is widely used mobile broadband in the UK due its low cost plans and decent speeds which are quite sufficient for daily internet activities such as browsing, emailing, online shopping and social networking.
However, 4G is becoming a preferred option for users who need reliable mobile internet connection with faster download speeds, as the existing 3G is not ideal for watching HD videos or quick downloading of files on the go. With 4G, online videos in HD format can be streamed without buffering.
EE 4G mobile broadband (4GEE)
4GEE is the EE's brand of high speed 4G mobile broadband launched in October 2012.
When it comes to access speeds, 4GEE is five times faster than 3G and 4G+ can offer even faster speeds which are comparable to Virgin Media's 100Mb fibre broadband.
Such faster mobile internet speeds and reliable connectivity is much needed when you browse high bandwidth websites such as Google Maps or stream HD videos or make big file downloads regularly, when you are on the move.
EE provides UK coverage checker on its website that enables you to find out whether its 4G, 3G and 2G services are available in your area or postcode.
4GEE Mobile Broadband Devices
You can buy 4GEE broadband and use it as SIM only plan or with 4G devices such as dongle, Mobile WiFi, car WiFi or tablets including Apple iPads.
Along with 4GEE SIMs, EE offers 4GEE WiFi and Car WiFi to connect and share superfast mobile internet on the move. These devices allow you to share your connection with up to 10 mobile devices including tablets, smartphones and laptops simultaneously.
Buzzard Car WiFi device enables you and other devices (up to 10) to connect to 4GEE networks while traveling by car.
You can choose 'up to' 30Mbps or 'up to' 60Mbps plan with usage allowance of up to 15GB on these devices and that should ensure faster mobile internet for your high bandwidth activities when you are on the go.
Read more: EE Osprey 2 Mini Mobile WiFi, EE Osprey 2 Mobile WiFi,  Huawei E3533 Mobile WiFi Dongle, Car 4GEE WiFi
4GEE Data Plans
4GEE comes with flexible tariff options such as pay monthly and pay as you go means you can get 4G package with free equipment from just £15 a month. Standard contract comes with 24 months, however, there is also one month rolling contract available with dongle and SIM only mobile broadband.
4GEE monthly data plans offer usage allowances 2GB – 50GB per month with monthly prices ranging between £15 and £50.
4GEE Extra plans come with double speed 4G and additional benefits such as roaming faciility in Europe.
EE also allows 4G sharing on two mobile devices including iPhone, iPad, smartphones, MiFi and car WiFi. Users need to sign up to the sharer bundles which start from £15 per month.
SIM only plans are ideal for users who want to use 4GEE on their existing mobile phones which are compatible to 4GEE service. Both pay monthly and pay as you go options are available.
When you opt for pay monthly, you can choose 12 months or 30 days, with the former option is quite money saving due to the cheaper tariff. Monthly prices start from £9.99 (250MB data, 250 minutes and unlimited texts). Data allowances 500MB, 2GB, 4GB, 6GB and 10GB are available.
Pay as you go SIMs come with 3 plans and allow you get data allowances 500MB, 2GB or 4GB and prices start from £10. They also include free minutes and texts as well and the packs are automatically renewed every 30 days.
EE Mobile Broadband with Tablets
EE mobile broadband bundles include a wide range of latest tablets including iPad Air 2, iPad mini 2, iPad mini 3, Samsung Galaxy Tab S, Samung Galaxy Tab A and Harrier Tab
You can grab your favourite tablet with upfront from just £29.99 and monthly cost from £16 a month on pay montly option with a suitable 4GEE or 4G+ (double speed 4GEE) plan.
Or just go for a pay as you go tab with a least £10 top up option.
About EE and benefits that you get with EE mobile broadband
EE became the biggest UK mobile operator soon after the merger of two well-known mobile firms – Orange UK and TMobile. By the end of 2012, EE took a lead in the industry by launching its own 4G network ahead of its competitors Vodafone and Three UK. The home broadband & phone divisions and the mobile services and the latest launch of its EE TV service enabled EE to join the selected quad play operators such as Virgin Media, BT and TalkTalk.
Due to its bigger size and offering of multiple services, EE is now quite able to offer exclusive benefits to its customers.
EE's deal with Virgin Media enables EE customers to access free Virgin Media WiFi on London Tube stations.
EE offers free set top box to home broadband customers to watch its new EE TV and also offers £1 film downloads every Wednesday.