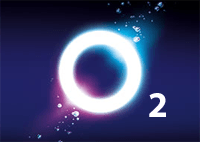 Nearly for a decade, O2 mobile network has been popular with UK users for its quality, performance and customer support. Over the years, O2 has expanded and upgraded its 2G and 3G networks which now cover 99% and 90% of the population in the UK respectively. It's 4G is available to around 70% of the UK population and O2 is set to increase it to 98% by 2017, as per regulator Ofcom's instructions.
Quick Check
Not only, O2 customers can get free WiFi by connecting to 1000's of O2's own WiFi hotspots, which are installed across the towns and cities in the UK, they can also enjoy London Underground WiFi at no extra cost.
O2 offers pay monthly and pay & go mobile tariffs plus a range of products including phones, tablets, dongles, mobile WiFi and SIM only deals.
O2's innovative offerings, customer-friendly approach and the perks & incentives are the reasons behind its success and the awards it has won over the years.
O2 Mobile Coverage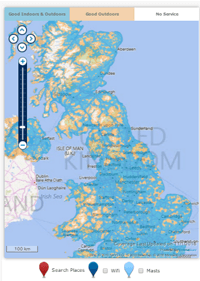 O2 has pledged more than £3bn on upgrading and expanding its networks. The operator has achieved around 90% 3G coverage which should help its on the go customers access internet at faster speeds.
Along with, O2 has also tied up with Vodafone to increase coverage or offer improved and strong signals for better voice call & mobile broadband performance.
O2 4G, which is relatively new upgrade, is being expanded to many areas including rural parts, towns and cities across the UK. O2 currently covers 70% of the population and set to achieve the 98% target in the next two years.
O2 4G
O2 4G offers you choice of 4G phones, dongles, tablets and SIMs so you can access superfast mobile broadband in areas where you can get 4G.
4G is more than 3 times faster than 3G. Indoor reception of 4G is also much better than 3G, thus helping you enjoy consistently faster speeds and reliability. Download speeds of around 40Mbps means, you can download big files instantly with 4G as well as you can watch HD videos and play fast online games without any buffering or lag.
Currently, O2 does not offer 4G in as many places as EE, which rolled out first 4G in the UK. However, the currently 70% coverage of O2 4G is expected to reach 90% plus in the next year.
O2 tariff
O2 tariffs are best designed to meet the needs of all sorts of users. Following deals and options are available with all devices including smarphones, tablets, ipads and SIMs.
Pay monthly deals or O2 Refresh allows you to pick smartphone or tablet of your choice with a data plan that suits your needs. You pay for the device and the mobile plan separately and you are also free to pay off the device cost before the contract ends which means you will pay the mobile tariff only thereafter. It also helps you to get a new device without starting new contract again.
Pay & Go option lets you pay the upfront cost of the device and buy calls, texts and data with top-ups. It is flexible and hassle free when compared with pay monthly deals which involve lengthy contracts. O2 offers great perks to pay & go customers, especially, when they use its network over longer periods.
O2 Refresh
O2 Refresh enables pay monthly customers who purchased a smartphone or tablet from O2 (on 18 or 24 month contract, for example) to get the latest devices by letting them pay off the cost of device at any time before the contract expiry.
To make this easier, O2 Refresh customers get pay monthly bill in two sections – one deals with the device cost and other with mobile tariff. At any time, O2 customers can clear the cost of device so they can upgrade to the latest smartphone or tablet.
O2 mobile broadband
O2 offers devices like dongles and mobile WiFi so you can access and share mobile broadband. These devices are available with pay month and pay & go tariff.
If you look out for 4G dongles (Huawei), you can find one with or without WiFi. The dongle would cost 30 on pay & go, however, you can for it for just £6 a month, when you subscribe to a pay monthly plan.
Huawei 4G In-Car and Huawei 4G Pocket Hotspots are other devices available to O2 mobile broadband users. The upfront cost of these devices range between £60 – £80, however, you can get them free cost with a monthly subscription starting from £7 a month.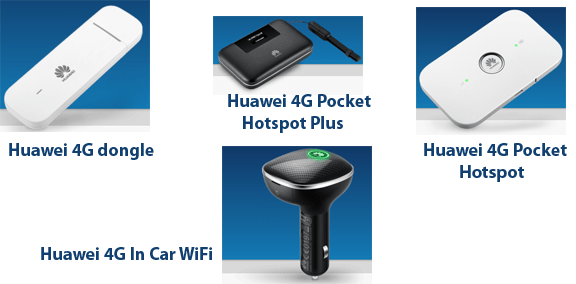 O2 WiFi
O2 has a vast chain of public hotspots which offer free WiFi to anyone with internet enabled devices such as smartphonts, tablets or laptops. You can find O2 WiFi available in many popular locations including McDonalds, Debenhams, Costa Coffee, House of Fraser and Café Roug.
O2 customers usually have WiFi Extra feature which automatically gets them logged into WiFi when O2 WiFi is available nearby.
Smartphone and tablet users can just download O2 Wifi app on their devices to use the wifi when they visit a O2 Wifi hotspot.
London Underground WiFi
Virgin Media WiFi in London Underground Tube stations is now available to O2 customers who can now access internet on their mobile devices when commuting.
This wifi feature is enabled on O2 SIMs and devices purhchased with O2, along with the operator's pay monthly or pay & go tariffs.
Bolt Ons
With bolt on, you can add calls, text and data to meet specific requirements from just £3 a month. For example, you can buy More Minutes which gets you 50 minutes to UK mobiles and landlines for £1 a day. Likewise, there are a range of bolt ons for MMS, texts, O2 numbers, data and for calling international numbers.