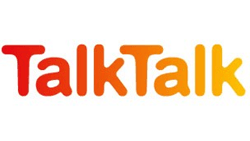 If you are a TalkTalk broadband or home phone customer, you can add pay monthly mobiles or SIM only plans offered by its mobile division TalkTalk Mobile which does not have its own network but uses Vodafone network which has over 99% mobile coverage in the UK.
Quick Check
TalkTalk mobile plans
With TalkTalk Mobile, all the latest smartphones are available on minimum contract at monthly prices from just £5 a month. After choosing a handset of your choice, you can bundle a right data package suitable for you, choosing from Small, Medium, Large or Extra Large plans which include up to 2000 call minutes, unlimited texts and 4GB data
Along with a range of smartphones, TalkTalk Mobile also offers tablet bundles and SIM plans at competitive pricing.
TalkTalk mobile coverage
Since, TalkTalk Mobile offers its service via Vodafone network, you can be rest assured of excellent 2G and 3G coverage when you are on the go. Vodafone currently covers 99% of the UK population with 2G and 90% plus with 3G.
Mobile Phones
TalkTalk Mobile sells budget handsets as well as the best of smartphones at flexible monthly contracts. All popular brands of smartphones including Samsung, LG, Microsoft, Motorola and HTC and their latest products are available with data plans that are tailored to suit all kinds of users.
Some great offers like 12 month free SIM, half price smartphones and double data promotions could help new customers get good value for their money.
TalkTalk SIM plans
If you already own a mobile handset or do not want to pick one from TalkTalk, you can go for one of its SIM offers which come with texts, minutes and data.
It is cheap and money saving for TalkTalk customers to choose from exclusive SIM plans which come with 12 month contract.
Whenever you need more minutes, texts and data, you can buy Boosts which are subject to one month contract.
SIMs are available in 3 sizes – standard, micro and nano, so you can select the one that fits your handset.
Tablet bundles
TalkTalk Mobile offers some selected tablets like Samsung Galaxy Tab 4 and LG Pad 7 from just 15 a month. Not only the devices are fairly priced, the mobile call & data plans allow you to get more value for your money.
Just as with smartphone bundles, you will need to add a mobile plan with your selected device.
Other benefits
As a TalkTalk customer, you can enjoy some exclusive benefits such as free calls to other TalkTalk landline and mobile numbers.
TalkTalk Mobile offers money saving Family calls feature. Families on the same account can enjoy free unlimited unlimited calls between TalkTalk Mobiles and from TalkTalk mobile to TalkTalk home phone.
Calls to TalkTalk customer care and handset support are not charged.
TalkTalk also offers free SIM worth £90 to TalkTalk Plus TV customers . The free SIM offers 100 minutes, 250 texts, 200Mb of data every month.