March 15, 2017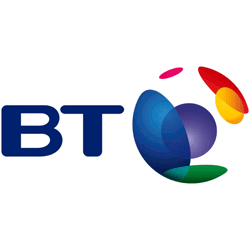 BT has announced biggest ever reward cards worth of up to £200 for the new customers who purchase its broadband, call and TV packages through online.
With Infinity packages which start from just £28.99 a month, including line rental, the new subscribers can claim £200 BT Reward MasterCard.
What's more we offer an exclusive £25 John Lewis voucher along with this reward card offer.
Standard BT broadband packages which come with 'up to' 17Mbps speeds will include £150 BT Reward Card. There are two options for the users to choose – unlimited usage and 12 GB monthly usage allowance. Prices start from £23.99 a month including line rental.
By contrast, Infinity bundles which include £200 BT Reward MasterCard offer 'up to' 52Mbps or 'up to' 76Mbps download speeds with freebies like Smart Hub wireless router and BT Virus protection for multiple devices.
Infinity products come with unlimited option and 25GB usage allowance.
All BT products include free weekend UK calls, free BT WiFi, parental controls and up to 500GB web storage at no extra cost.
For more call features, customers can add unlimited Evening and Weekend calls for £3.50 a month or unlimited Anytime Calls for £8.50 a month.
TV bundles such as Starter, Entertainment Plus and otal Entertainment include broadband (standard or superfast Infinity), weekend calls, free BT Sport, YouView and hundreds of TV channels.