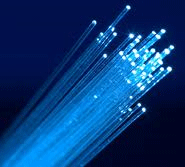 BSkyB which offers Sky broadband and TV services like Sky+ HD has revealed some major expansion plans, aiming to boost its business growth in the coming quarters.
The broadband bundle provider has managed to add more than 166,000 subscriptions in the last quarter of 2011. The revenues rose to £3.4 billion while total sky broadband users have reached 3,651,000.
"We are delighted with the response from our customers to the likes of Sky+ HD, Sky Broadband and Sky Go." said Stephen van Rooyen, MD of Sky's Sales and Marketing.
"We have a very exciting year ahead, whether with the launch of a brand new internet TV service, supercharging Sky Anytime+ or adding fibre and free WiFi to the UK's fastest growing broadband service." he added.
Sky will offer its fibre broadband packages via BT's 40Mbps, FTTC (fibre to the cabinet) network from April 2012. The service will offer unlimited downloads without fair usage restrictions for just £20 per month. However, new customers and those who upgrade to the superfast plan will need to pay £50 one-off installation fee, Sky said.
With the existing coverage of BT's FTTC network, Sky fibre optic broadband could manage to reach 30% of UK homes.
BSkyB will also unbundle more BT exchanges so its LLU network which has 82% UK coverage, can reach 88% of the UK by June 2013. This will enable Sky broadband to reach more than one million homes which are currently outside its LLU network.
Sky broadband customers are also set to get free wi-fi access via the Cloud public hotspots from April 2012. The Cloud, which BSkyB acquired last year has a chain of 10,000 hotspots across the UK.
BSkyB has recently announced its plans to expand its popular Sky Anytime+ IPTV service to broadband customers who are served by other broadband providers. The online TV service will also offer the BBC iPlayer and ITV player to its subscribers.