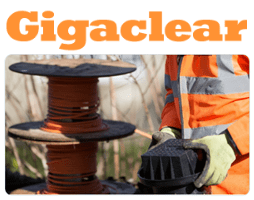 Small UK internet service providers, who focus on full fibre broadband offering, have shown remarkable growth in terms of availability and customer base in the last two years, the latest performance results from Gigaclear showed.
The rural based ISP, which has been acquired by Infracapital, has increased the coverage of its FTTH (fibre to the home) broadband by 58% over the last 24 months while 19k rural users are already using their ultra fast service (up to 1Gbps speeds), its annual report for 2018 has revealed.
Slower phase of roll out due to increasing costs
Gigaclear, one of the partners with the Government's BDUK (Broadband Delivery UK), has been rolling out fibre technology in many places including Essex, Devon, Berkshire, Northamptonshire, Fastershire and Somerset where the deployment has been slowed in 2018 and the availability of the new FTTH service in some areas could be further delayed till 2021, it has been revealed.
According to the company, the cost of roll outs has increased more than originally planned (after detailed network designs and surveys) and it has been challenging to 'ramp up the necessary contract resource to build in line with the business plan's assumptions'
However, the provider is all set to reduce the roll out costs and increase the speed of deployment with proper planning.
Gigaclear availability and its future roll out plans
Gigaclear can offer full fibre broadband to more than 66k customers, although, its coverage reaches more than 93k premises in the UK. In 2018, 34k additional homes have been linked to their network, while a third of them can access the ultra fast service, the numbers show.
Under BDUK programme which funds the operators for deployment, Gigaclear is expected to connect 250k premises in rural locations in the coming years.
What does Gigaclear full fibre broadband offer?
Gigaclear offers its superfast, rural broadband service to both home and business customers with average download speeds ranging between 50Mbps and 900Mbps. Activation fee applies since the rural based service requires additional costs to reach homes which are located in remote areas.