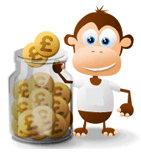 Compare the latest offers from the leading providers in the UK
Choose the best deal
Buy online & save money
(Enter your postcode)

Top Deals
Note: Monthly prices include line rental
Browse Packages
Broadband and Calls

Low-cost packages from just £7.50 per month
Unlimited broadband and line rental saver options
Latest offers which are about to end soon

Broadband, TV and Calls

Bundle deals to reduce the cost
Latest  packages from Virgin Media, Sky, TalkTalk and BT
Special offers to get more value to your money

Fibre Broadband

Cheap & best fibre optic broadband deals
UK postcode based fibre broadband checker & price comparison approved by Ofcom
Superfast broadband packages from top providers (Virgin Media & BT)
Common Questions
1. What speed would I need?
The speeds you would need depend upon what applications/programs you are about to use online.
To browse, receive emails, stream music and download small files, you would need 1Mbps – 2Mbps connection. DSL/cable/mobile broadband can be used.
To view standard video online without buffering, you should have faster download speeds in the range of speeds 2Mbps – 4Mbps. DSL and cable broadband are suitable
You would need very fast connection with actual speed of 8Mbps+ for large file/movie downloads, streaming high definition videos and real-time online gaming. Fibre optic broadband is ideal for these applications. Faster ADSL 2+ and cable are also fine.
If you need to upload large data and files, make sure that you get faster upload speeds too, because most connections come with upload speeds much slower than download speeds.
(Note: Advertised broadband speeds come with pre-fix 'up to'. This means, the actual speed you receive will be much lower than this speed. For instance, 'up to 14Mbps' ADSL 2+ connection could offer just 7 – 8Mbps to users who live within 5 km from the exchange.)
2. What you can do with services that come with these advertised download speeds?
'up to' 17Mbps

Good for basic things – browsing, emailing, social networking & online shopping
Youtube and  standard TV & videos
Download files of small to medium size

'up to' 38Mbps
'up to' 50Mbps
'up to' 52Mbps

Recommended when multiple users and devices need to connect
Good for watching HD videos online & HD TV channels
Ideal for playing high speed online games & quick downloads

'up to' 76Mbps
'up to' 100Mbps

Ideal for connecting multiple users and devices
Best for watching HD videos online & HD TV channels
Excellent for playing latest online games & quicker downloads

'up to' 200Mbps

Ideal for using broadband at maximum – multiple users & mulitple devices
Download of very large files, movies at lightning speeds.
Ultimate user experience when watching HD & ultra-HD videos online & HD TV channels
3. Download time for applications
| Speed | 1Mp3 | 30 minutes standard video | A DVD movie |
| --- | --- | --- | --- |
| 4Mbps | 16 seconds | 18 minutes | 2 hours 40 minutes |
| 16Mbps | 4 seconds | 10 minutes | 40 minutes |
| 40Mbps | 2 seconds | 4 minutes | 15 minutes |
How much data would I need a month?
Light users who occasionally download or stream/download videos, would need 10GB or more. 40GB is safe if you use internet daily for browsing, Youtube and occasional film downloads.If you frequently download large files, stream/download movies or share connection with others in your family/office, 100GB + usage or unlimited plan is ideal.
| User type | Emails per day | Mp3's per week | Video clips per week | Online gaming per week | Usage needed per month |
| --- | --- | --- | --- | --- | --- |
| Light user | 30 | 20 | 15 | 3 hours | Minimum 10GB |
| Regular user | 60 | 30 | 15 | 15 hours | 30GB – 50GB |
| Heavy user | 100+ | 60 | 60 | 30+ hours | 100GB or Unlimited |
How much can you download with these usage limits?
20 GB monthly usage allowance

You can download more than 5 movies of DVD quality.
Ideal for one or two users, regular web browsing, occasional movie downloads or online gaming

50 GB monthly usage allowance

You can download more than 10 movies of DVD quality.
Ideal for a small family, regular watching of standard videos & youtube, online gaming etc.

100 GB monthly usage allowance

You can download more than 20 movies of DVD quality.
Best for multiple users, regular watching of HD videos & TV channels, playing latest online games.

Unlimited usage

You can download as much as you like, but fair usage policy may apply.
Ideal for multiple users, regular watching of HD videos & TV channels, playing high bandwidth online games.
How our comparison site helps you pick the right deal and save money?
Here at BroadbandAnalyst.co.uk, you can find all the latest deals and money saving options to help you through buying a suitable deal on broadband or phone or TV or a bundle for your home or business.We provide details and information in a simple, comprehensive and impartial manner, so you can just find the right package that perfectly fits your needs.
We regularly update the site with our exclusive offers which come with great discounts, vouchers and gifts that can add more value to your money.
Along with product information, broadband analyst also offers reviews, guides and technology news to help you get a better insight into the service that you are considering to buy so you can get the best out of it.
We have taken all efforts to make everything on this site simpler, so your money & time can be saved, while comparing and choosing the best deal for you.
Important: Please note that you do not pay more when you sign up for a service through this site. We get a small commission from the provider when an online purchase is completed. This does not increase the cost of the service nor do we charge you for using the website to make informed decision.
Broadband contract, switching and cancellation terms
Minimum contract
It is the minimum length of time you agree to use the broadband service and pay bills for it. It could be 12 months or 18 months depending on the provider
Speed estimate
Your new provider needs to furnish actual speeds you are likely to get at your premises in written document. Speed estimate has been made mandate by telecom watchdog Ofcom. This helps you cancel the service without penalty if the provider fails to deliver the promised speeds.
14 days cooling off period
You are allowed to cancel the service within first 14 days of purchase for your own specific reasons without any exit fee.
Installation & other initial costs
Free installation may not be available with every service. Fibre and TV services may have one-off installation cost.Free wireless routers and free TV boxes, only on minimum contract. However, delivery or posting charge usually applies.
Traffic management
It is provider's right to apply its own traffic management rules which usually does not affect your broadband performance unless you use it for P2P file sharing during peak times.There has been a question over unlimited packages whether they offer unlimited usage. 'Truly' or 'totally' unlimited broadband is answer to this and offers unlimited usage without traffic shaping.
Cancellation Charges
Early termination fee will usually apply, when you cancel the service before the end of minimum contract. You will be asked to pay for the rest of the months & days left in the contract.If you cancel after the minimum contract, you will need to give 30 days or 14 days notice as required by your provider.
Migration Authorisation Code (MAC)
Earlier mandatory, MAC is not needed now when switching broadband providers. You need not get MAC from your current service provider. Just sign up with new ISP which will handle the whole process of switching. For more information, read our broadband switching guide