Compare Broadband, Phone and TV Deals
Broadband services in the UK are constantly changing, which can make choosing a provider difficult for many people. To make this decision easier, users can compare broadband plans and prices from different providers to find the best deal for their needs. By performing a few simple steps, you can quickly find a suitable broadband package that meets your needs.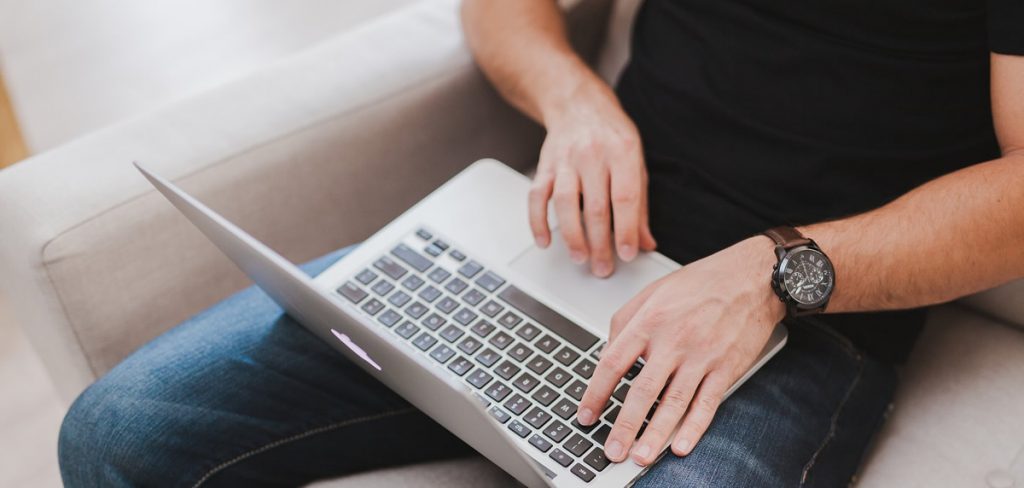 Since there are so many factors affecting your choice, it's best to perform plenty of research before buying a broadband plan.
There are several aspects to consider when choosing an internet provider. Things like speed, price and customer service should be taken into consideration so we have analysed and compared many broadband companies in order to identify the best providers for your needs. We have compared prices from 30 popular broadband providers and ranked them according to price.
How to find the best broadband deal?
Compare Deals
To start with, use our broadband postcode checker to find the top providers, services and packages available in your area.
Exclusive Offers
Our exclusive broadband deals include additional discounts, vouchers and gifts not found on the ISP's website. Check them out to find the cheapest deals.
Useful Information
Our in-depth reviews and broadband guides are intended to assist you in determining the quality and reliability of service before choosing the best option.
Our price comparison tool includes filters for speed, usage, cost breakdown, and contract duration, which can be of great help when comparing broadband plans and provider
Choosing the right broadband package depends on your needs— both current and future. If you want to compare packages on a limited budget, you can limit your choices to only those with a reasonable price tag. Alternatively, you could perform a more extensive analysis by looking at the services of several different broadband providers. A lot will depend on your own preferences when selecting the best package for you.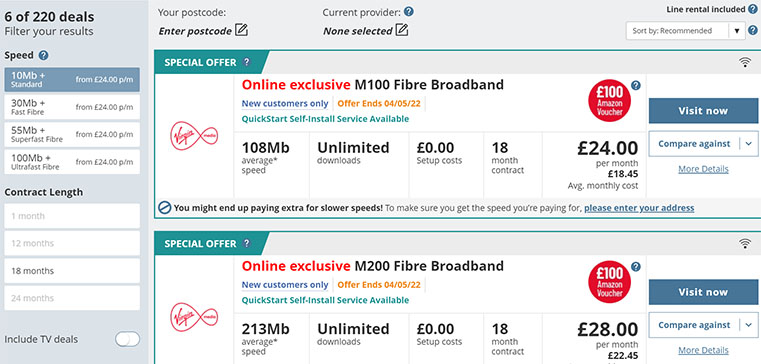 Compare Broadband Providers
Switching broadband provider – what you need to know
If you cancel your service before the minimum contract expires, there is usually an early termination fee. You will be required to pay for the remaining months and days of the contract.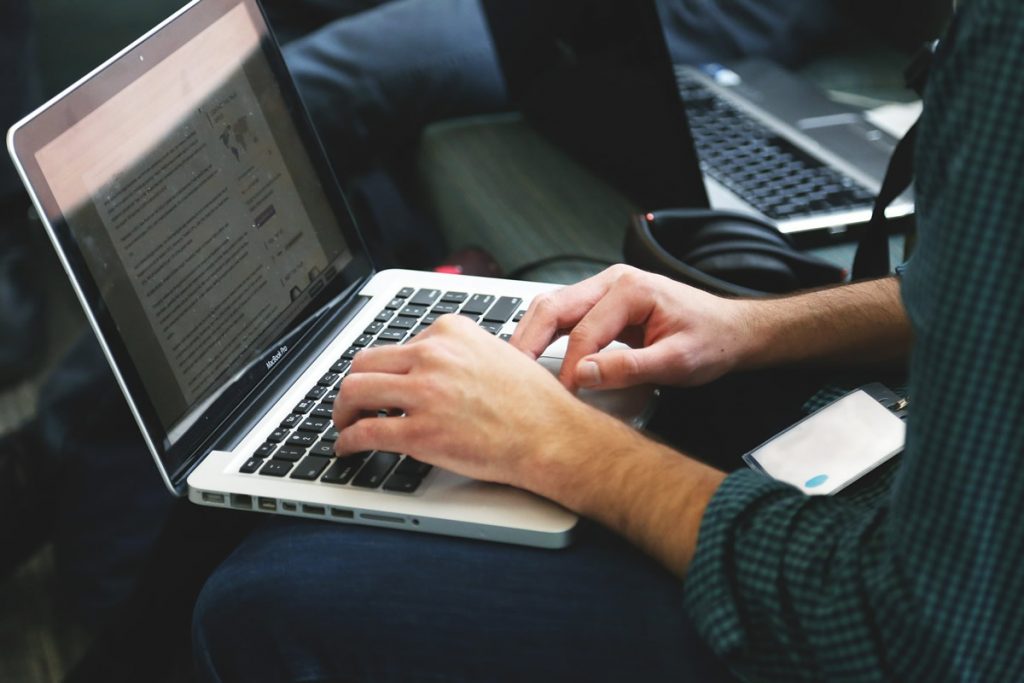 Begin the switching process towards the end of the contract period.
Choose your new provider and plan and sign up.
When migrating between similar network types such as BT, TalkTalk or Sky, etc., you do not need to obtain a MAC (Migration Authorization Code).
Your new service provider will make the transition seamless.
Speed estimate
Before signing up, your new provider must provide the actual speeds you will get at your location according to the latest norms implemented by the telecom regulator Ofcom. If the provider doesn't deliver the promised speeds, you can cancel the service without penalty.
Minimum contract
This is the minimum time you agree to use broadband service and pay your bill. Depending on the provider, it can be 12 months or 18 months or 24 months.
Installation & other initial costs
One-time installation charges may apply for fibre and TV service. However, depending on the plan, you usually get a free WiFi router and a free TV box. However, there is usually a delivery or postage fee.
Traffic management
Suppliers have the right to apply their own traffic management rules to maintain quality. However, traffic shaping usually won't affect your broadband speed unless you're using it for P2P file sharing during peak hours. Totally unlimited service doesn't throttle speeds, even during peak hours.
About us
Broadbandanalyst.co.uk is an informative, unbiased and independent broadband comparison site offering unbiased reviews and up-to-date information on the best deals to help you save big.
You won't miss the latest money saving deals as we regularly feature our handpicked latest trending deals on our relevant news, blogs, reviews and guide pages.
We offer postcode checker and impartial price comparison services to help you find the best prices on the market.
Whether you're signing up for the first time, changing providers, or upgrading your current package, all you have to do is enter your postcode to find all the deals available in your postcode.
You can filter the results and find an offer that's right for you.
Our Privacy Policy
Our privacy and cookie policy has been drafted in accordance with the General Data Protection Regulations (GDPR)
Regarding cookies, we use them to collect some personal information about your use of our website only to provide and improve your visit to our website. Cookies help us understand that you have visited our website and used our services.
Terms of Use
If you are purchasing any products or services based on the content/services of this site, please read all terms and conditions governing the use of broadbandanalyst.co.uk.
It is recommended that you carefully review the advertisements and product details on the telecommunications provider's website before purchasing.
Visit our contact page to send feedback or questions about the content of this website.