Last updated on April 6th, 2021 at 05:23 am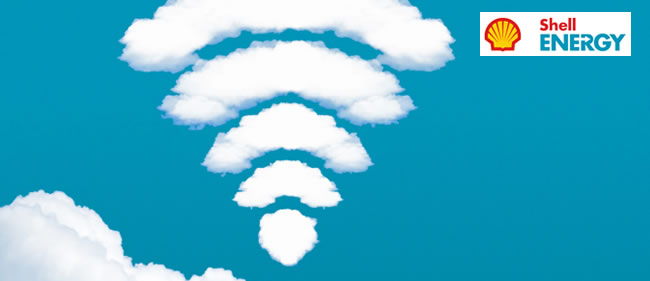 Shell Energy broadband is a low cost service provider of broadband and phone. It was previously operating under the brand name, First Utility and has been a well-known player in energy market before it started broadband and phone services.
Shell Energy offers usual type of broadband plans – ADSL and fibre – that you get from Openreach based providers like TalkTalk, Plusnet and Sky, however, at low price point. Free setup and exclusive discounts for energy customers can further save the costs.
Shell Energy Broadband Deals
Shell Energy offers unlimited broadband plans with three different download speeds – 11Mbps, 35Mbps and 63Mbps. These are speed estimates that at least 50% of customers can get at peak time.
Fast Broadband
Standard broadband with 11Mb average download speed and 1Mb average upload speed.
Superfast Fibre Broadband
Standard broadband with 35Mb average download speed and 9Mb average upload speed.
Superfast Fibre Plus Broadband
Standard broadband with 63Mb average download speed and 17Mb average upload speed.
All packages come with truly unlimited data usage, free connection and 18 month contract. Line rental is included in the monthly cost.
Only pay as you calls are included as standard. However you can add call plans – Anytime and International calls to your broadband packages.
Package
Details
Cost
Fast Broadband
11Mbps
Unlimited usage
Free WiFi router
Free setup
£18.99 /month

Superfast Fibre
35Mbps
Unlimited usage
Free WiFi router
Free setup
£21.99 /month
Superfast Fibre Plus
63Mbps
Unlimited usage
Free WiFi router
Free setup
£26.99 /month
Ultrafast Fibre
140Mbps
Unlimited usage
Free WiFi router
Free setup
£39.99 /month
Features
Free wireless router
With all packages, you get a wireless router – Technicolor TG588v2, for no extra cost. It's a basic router that functions on single band mode and you may need to use fibre broadband router, if you have subscribed for superfast fibre plans.
No price rises till the end of contract
You can be rest assured that there will not be any mid-contract price rises.
Truly unlimited broadband with no traffic management
Your speeds will not be slowed down at anytime, whether peak or off-peak times.
Rewards, discounts and savings
As a Shell Energy customer, you get special rewards, discounts in fuel prices as well as broadband prices to save your money.
Shell Energy Ultrafast Fibre Broadband
Shell Energy offers ultrafast fibre broadband using the latest G.Fast technology. Ultrafast plans offer 4x faster speeds than standard, fibre broadband (63Mbps)
Ultrafast Fibre
This plan comes with 140Mbps average download speeds, unlimited usage and PAYG calls.
Ultrafast Fibre Plus
This plan comes with 290Mbps average download speeds, unlimited usage and PAYG calls.
All utrafast broadband plans come with free activation, no mid-contract price rise and free WiFi router.
Summary
Reviewer
Review Date
Reviewed Item
Author Rating
Product Name
Shell Energy Fibre Broadband