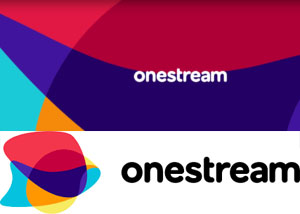 Onestream offers straight-forward, low-cost broadband plans to the UK homes that look out for affordable, 'no-frills' broadband & phone services.
Onestream broadband service started in mid 2018. With a limited customer base, Onestream is now a growing ISP based on the UK's largest Openreach network, offering slightly faster broadband plans when compared to its competitors.
The budget-friendly, standard broadband & fibre deals are a selling point for Onestream while its customer service could be better.
Is Onestream broadband reliable? Is Onestream good for broadband. Here is our detailed onstream broadband review for your reading.
Onestream Broadband Deals
Jetstream
Fibre Unlimited
Jetstream
Fibre max
Xstream
Superfibre
Download speed
(average)
17Mbps
45Mbps
67Mbps
Upload speed
(average)
1.5Mbps
8Mbps
17Mbps
Data
Unlimited
Unlimited
Unlimited
Router
Technicolor TG588v2
Technicolor TG588v2
Technicolor TG588v2
Phone
PAYG calls
PAYG calls
PAYG calls
Fixed price guarantee
14 days trial
UK based customer
support
Contract
18 months
18 months
18 months
Setup
Free
Free
Free
Monthly cost
£26.99
£27.99
£28.99
There are three broadband plans that Onestream offers.
Jetstream Fibre Unlimited offers significantly faster speeds than ADSL broadband but seems overpriced when compared to the other two plans – Jetstream Fibre Max Unlimited and Xstream Superfibre Unlimited which are 2 – 4 times faster.
All Onestream broadband packages come with landline, unlimited usage, free router and 18 month contract.
Onestream broadband router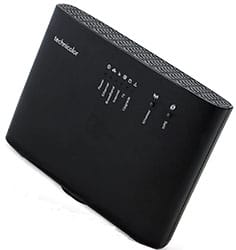 Onestream supplies Super Dooper wireless router with the broadband packages. Super Dooper is rebranded router of the Technicolor TG588v2 WiFi router.
This is a single band router with basic features. Super Dooper router comes with ethernet ports for ADSL & fibre broadband, however, it does not come with advanced features like Smart channel selection and Intelligent WiFi which are available in BT Smart Hub and Virgin Media Super Hub.
Is Onestream broadband any good?
Pros
Truly Unlimited
Onestream broadband plans come with totally unlimited data usage so the speeds are not slowed down at peak times.
Free router
Free wireless router is provided with all packages including standard and fibre packages. Fibre customers usually get high speed routers designed for superfast speeds.
Budget deals
Onestream pricing is affordable and its low cost plans help households make savings on broadband and phone.
Customer support
Onestream has a team of experts to attend the queries and issues of customers on telephone, while alternative options like email is also available to contact the ISP.
Cons
No ultra-fast speeds
Onestream currently lacks ultra fast speeds (100Mbps+) and its plans offer maximum download speed of 76Mbps.
No TV bundles
There is no bundling option with TV as Onestreaam offers just broadband and call plans.
No extras
With Onestream, you can't get free public WiFi or free cloud storage that are provided by a few providers like BT and Sky.
Onestream does not offer free PC security such as offered by John Lewis, BT and Vodafone.
Alternative cheaper options from Vodafone, TalkTalk and Plusnet often launch special offers with discounts, cashback and vouchers.
Verdict
Onestream is relatively a new provider in UK broadband market. The Hampshire based provider was launched by business ISP Onecom which, no doubt, has good expertise in broadband service for years.
Although Onestream offers limited options when it comes to bundling and speeds, its deals are not over-priced while the service comes with great customer support.