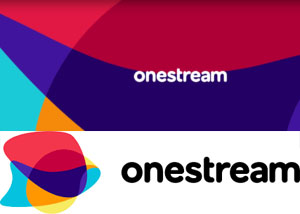 Onestream offers straight-forward broadband plans at the best price to its customers.
Entering as an internet provider only in mid 2018, Onestream is a growing provider which focuses on offering low cost broadband & fibre deals that can best suit most UK homes that look out for affordable, 'no-frills' broadband & phone packages.
What features does Onestream offer?
Onesream does not offer as many options as big providers like BT, Virgin Media, Sky and TalkTalk do. It offers three different download speeds – 11Mbps, 35Mbps and 63Mbps. These are average user speed means it is achievable by 50% of Onestream's customers.
You get just 1Mbps upload speed with 11Mbps Onestream Flow unlimited plan, while the fibre packages – Jetstream unlimited and Xtreme unlimited come with average upload speed of 9Mbps and 17Mbps respectively.
Onestream claims it offers totally unlimited data usage to its customers which means the speeds are not slowed down at peak times.
Free wireless router is provided with all packages including standard and fibre packages. Fibre customers usually get high speed routers designed for superfast speeds.
Package
Average
Speed
Download
Calls
Cost
Flow Unlimited
12 month contract

11Mbs
Unlimited
PAYG
£19.99 /month
Jetstream Unlimited
12 month contract

35Mbps
Unlimited
PAYG
£22.99 /month
Xtreme Unlimited
12 month contract

63Mbps
Unlimited
PAYG
£26.99 /month
Downsides of using Onestream broadband
There is no bundling option with TV as the provider offers just broadband and call plans. If you plan to get TV with broadband, Sky, Virgin Media and TalkTalk are better options as you can save money on great deals offered by these providers.
With Onestream, you can't get free public WiFi or free cloud storage that are provided by a few providers like BT and Sky.
Onestream does not offer free PC security such as offered by John Lewis, BT and Vodafone.
Although, Onestream pricing is affordable, you can still find alternative cheaper options from Vodafone, TalkTalk and Plusnet which often launch special offers with discounts, cashback and vouchers.
So, is Onestream broadband any good?
Getting limited options, you can choose a speed which is less than 100Mbps. Onestream currently lacks ultra fast speeds (100Mbps+) that help you stream & watch 4K videos without any technical issues.
However, the entry-level, 11Mbps average download speeds are fast enough for browsing, shopping online and streaming & downloading. Fibre broadband (35Mbps & 63Mbps) is significantly faster as well as more reliable, helping you connect multiple devices and stream HD and game online.
Onestream is relatively a new provider in UK broadband market. The Hampshire based provider was launched by business ISP Onecom which, no doubt, has good expertise in broadband service for years. Over-all, the service quality of UK providers has improved a lot in the last two years, according to Ofcom which confirms in its latest report that three fourths of broadband customers in the UK are happy with their providers.
The provider has a team of experts to attend the queries and issues of customers on telephone, while alternative options like email is also available to contact the ISP.
Summary
Reviewed by
Date
Provider
Rating
Package
Onestream Fibre Broadband