Virgin Media Broadband Review
Our Rating 4/5
Virgin Media, the third biggest broadband provider after BT and Sky, is well-known for the lightning speeds of its broadband service and an amazing range of TV & broadband packages and Oomph bundles which include fibre broadband, Virgin TV packages with a wide selection of premium channels and 5G mobile SIM.
Although Virgin Media cable broadband covers just 60% of the UK, its ultrafast broadband plans which come with an average download speed of up to 1130Mbps, are the fastest, widely available broadband services in the UK as Openreach based G.fast broadband (145Mbps) and Full fibre services currently reach just 25% and 16% of the UK homes respectively.
Just like its ultrafast broadband service, Virgin Media TV is equally popular for its premium TV channels which include lots of HD and 4K channels of various categories – Entertainment, sports, movies, kids and so on.
What broadband packages does Virgin Media offer?
Virgin Media is a leading quad-play service provider offering broadband, home phone, TV and mobile services to millions of homes and businesses across the UK.
Broadband and Phone
Broadband, phone and TV
Broadband and Only
Volt bundles (includes O2 mobile SIM)

While Virgin Media offers a wide range of packages that are tailored to the needs of different types of users, customers can also bundle their own choices broadband, phone and TV during sign up process.
When bundling the services, you can choose broadband & phone or broadband & TV or all the three services together or even add a Virgin Mobile SIM.
You can find below Virgin Media's tailored packages that you can browse through to find all the details including specs, features, pricing and contract terms.
Broadband and Phone

Features
You can choose a speed plan that best suits your needs. The starter level package M50 offers 54Mbps average download speed while the fastest package M500 offers 516Mbps average download speed.
The dual band Virgin Media Hub 3 is included
Virgin Media broadband and phone packages include Talk Weekends. You can make unlimited calls to UK landlines and Virgin Mobiles for no extra cost.
Virgin Media broadband and TV bundles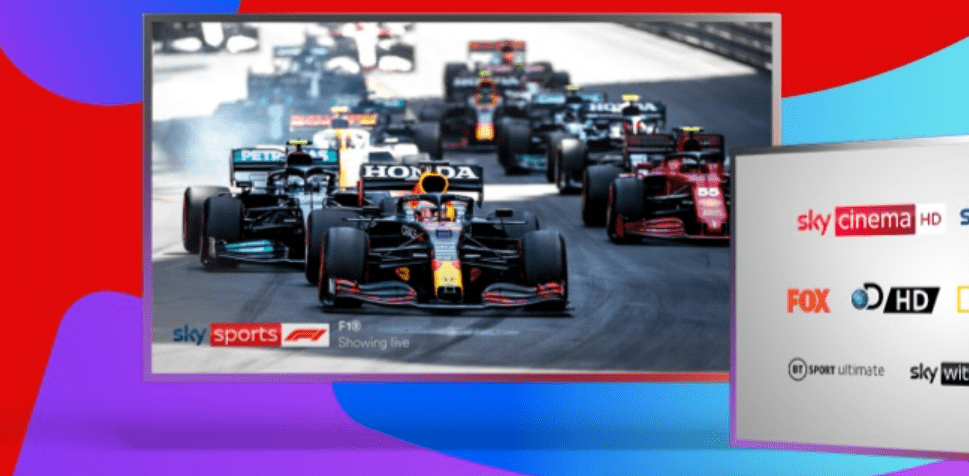 Virgin Media offers three main TV & broadband bundles with home phone. Need for bundles of your choice? You can personalise  your choices of broadband, phone and TV plans and build your bundle that is best for you.

Big Bundle
Mixit TV (109 channels) + M50 broadband (54Mbps) + Talk Weekends
Bigger Bundle
Maxit TV (211 channels) + M200 broadband (213Mbps) + Talk Weekends + BT SPORT 4K
Ultimate Volt Bundle
Gig1 fibre broadband (1130Mbps) + Maxit TV + Sky Movies + Sky Cinema HD + BT SPORT 4K + Talk Weekends
Features
You can opt for fibre broadband speeds (from 54Mbps to 1130Mbps) of your choice. 
Virgin Media TV packs include freeview channels, categorised pay channels, BT Sport, Sky Cinema and Sky Sport channels. 
All the triple-play bundles include the new Virgin TV 360 box and Talk Weekends. 
Volt bundles include O2 Mobile SIM and speed boost
Virgin TV 360 box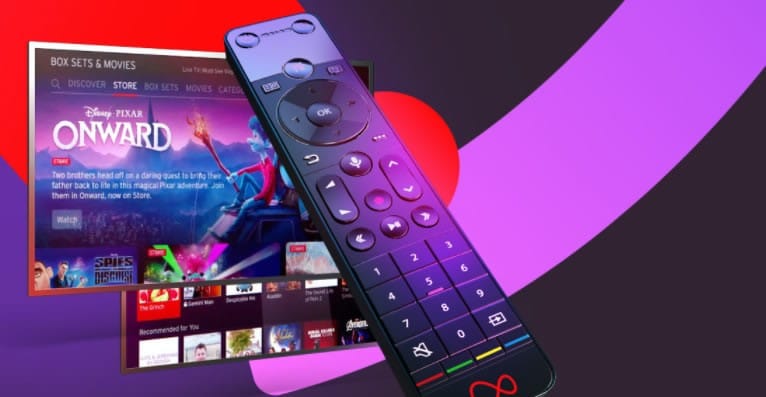 The new Virgin TV 360 box is  4K enabled and comes with following features: 
Easy streaming & recording control functions
HDR Ready 
Personal profiles
Excellent voice search 
Easy control menu
Easily manage all your recordings with Virgin TV Go app.
Virgin TV Mini Boxes
You can get 4K Ready Virgin TV Mini boxes for watching TV in different rooms.  Ultimate Oomph bundle includes an extra Mini Box.
Virgin Media Broadband Speeds
Virgin Media is so much faster in terms of download speeds that it is quite able to deliver 10 times faster speeds than the standard fibre service (67Mbps ) due to its innovative cable technology DOCSIS 3 which uses fibre and optimised, coaxial cables to build its unique network.
For the same reason, Virgin Media speeds do not degrade as much as the regular FTTC (fibre to the cabinet) network which is used by Openreach based providers like BT, TalkTalk and Sky. The estimated speeds often fall in the range of advertised speeds or even higher, depending on the exact location of the user.
What is disappointing is Virgin Media average upload speeds are just restricted to lower speeds in order to achieve faster download speeds,
For example, M600 which delivers average download speeds of 630Mbps, offers just 41Mbps average upload speeds while the full fibre broadband service from Hyperoptic offers a maximum upload speed of 1Gbps.   
Over-all, Virgin Media broadband plans come with impressive download speeds and decent upload speeds.
| Plan | Download speed | Upload speed |
| --- | --- | --- |
| M50 | 54Mbps | 5Mbps |
| M100 | 108Mbps | 10Mbps |
| M200 | 213Mbps | 20Mbps |
| M350 | 362Mbps | 36Mbps |
| M500 | 516Mbps | 36Mbps |
| M600 | 630Mbps | 41Mbps |
| Gig1 | 1130Mbps | 52Mbps |
Virgin Media Broadband Features
Totally unlimited usage. No data caps. No traffic management
Virgin Media Hub 3 / Hub 4 WiFi router included.
Broadband and Phone packages include Talk Weekends.
18 month standard contracts
No phone line option and 30 days rolling contracts are available.
In the last few years, most of the internet providers in the UK have changed internet usage policies and currently come with more or less same terms of use, when it comes to data consumption and traffic management.
Traffic management or reduction of speeds during peak times has become an old thing, however, actual speeds may go down during certain times due to higher number of users on your broadband line or network congestion. So, Virgin Media will never slow down your speeds at any time and if you experience slow speeds, it may be due to other factors. Call Virgin Media technical support if you have any speed issues to be fixed.
Likewise, all Virgin Media packages come with totally unlimited usage which means no hidden monthly data caps apply and there is no fair usage policy. You get limitless number of GBs of data for use and you won't be charged extra if you make excessive use by streaming or downloading.
Virgin Media Hub 3 and Hub 4
Virgin Media Super Hub routers come with two latest versions – Hub 3 and Hub 4 and both come with the next generation WiFi ac standard.
Both the routers come with Intelligent WiFi technology which provides even speeds for all connected devices and removes blackspots to some extent by giving a signal boost to areas in your home which are further away from the Hub.
Hub 4 is the fastest ever Virgin Media WiFi router which is built for Virgin Media Gig1 broadband and DOCSIS 3.1 cable network.
Hub 4 can deliver 1Gbps+ speeds and can provide extended WiFi coverage with its 11 built-in antennae. Hub 4, being the latest version, also comes with better software to manage and optimise home WiFi speeds and connectivity.
Gig1 customers usually get Hub 3 as standard router, however, they can opt for Hub 4 upgrade which will cost extra.
Although Hub 3 performs as good as Hub 4, Hub 4 upgrade is also available to other Virgin Media customers, in case, they experience slow speeds and need speed signal boost. Alternatively, WiFi boosters are also available to boost the signal and remove blackspots around your home.
Virgin Media Hub 3 vs Hub 4
Features
Hub 3
Hub 4
WiFi standard
802.11ac
802.11ac
WiFi bands/channels
Dual band
(2.4GHz and 5GHz)
Dual band
(2.4GHz and 5GHz)
Speeds
up to 1Gbps
1Gbps+
Intelligent WiFi
Smart channel selection
Number of antennae
5
11
Gigabit connectiions
4
4
Security
WEP/WPA/WPA2
WEP/WPA/WPA29
Cost
Free
Is Virgin Media any good?
Virgin Media is a great choice if you look out for ultrafast broadband packages and reliable speeds.
Virgin Media's starter level fibre plans such as M100 and M200 come with competitive pricing when compared to fibre plans offered by BT, Sky and EE. Moreover, Virgin Media offers incredible speeds that are ideal for 4K streaming, online gaming and connecting multiple devices.
Related Reviews