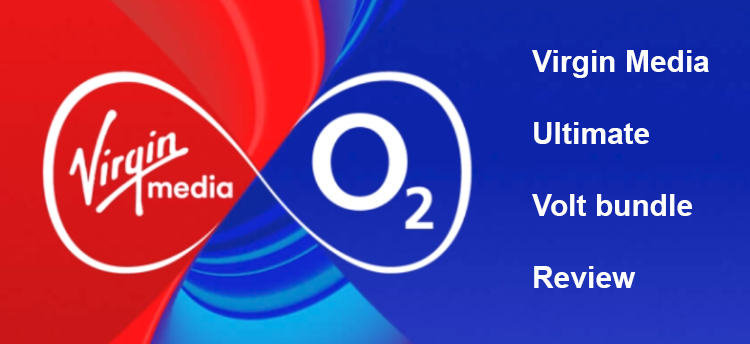 Our Rating 4/5
What is Virgin Media Ultimate Volt Bundle?
Virgin Media Ultimate Volt bundle (formerly, Ultimate Oomph bundle) is a complete broadband, TV & phone package which comes with all the premium features of Virgin Media fibre broadband, home phone & TV and also includes the fastest, 5G mobile SIM from O2 with unlimited mobile data.
Ultimate Volt bundle now includes the gigafast Gig1 fibre broadband which offers the fastest download speeds of 1,130Mbps and many more benefits such as free WiFi Pods with Intelligent WiFi Plus for reliable, faster home WiFi.
What do you get with Virgin Media Ultimate Volt Bundle?
Virgin Media Ultimate Volt is a comprehensive package of four services in a single deal. As we said, bundling multiple services helps you save money and also easily manage your bill.
Ultimate Volt customers will also benefit from free O2 Extras:
O2 Travel Inclusive Zone (Free roaming in 75 destinations)
Double data in O2 mobile account
Priority in perks and experiences
Overview of what Ultimate Volt bundle offers:
| Feature | Details |
| --- | --- |
| Broadband | Virgin Media Gig1 Fibre broadband |
| Average download speed | 1,130Mbps |
| Average download speed | 52Mbps |
| Router | Hub 4 WiFi router |
| Home phone | Anytime More calls |
| TV channels | 250 |
| Contract length | 18 months |
| Setup cost | £35 |
| Monthly cost | £89 |
Offer:

£200 bill credit till 20th January 2022.
Virgin Media Gig1 fibre broadband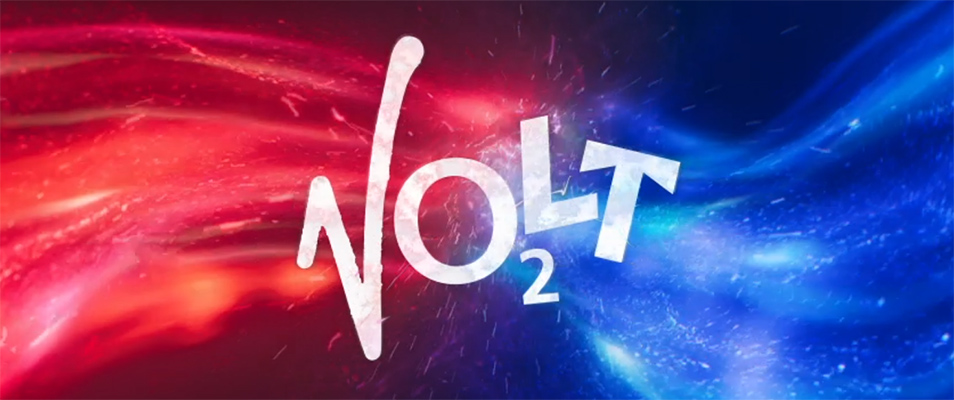 One of the top features of Ultimate Volt bundle is Gig 1 fibre broadband, the fastest residential broadband plan from Virgin Media.
Gig1 fibre broadband offers an average download speed of 1,130Mbps (52Mbps average upload speed) and is available as other options too, such as broadband & phone or broadband only, however, Ultimate Volt bundle offers the best value for money as the deal includes anytime call plan and unlimited mobile SIM at competitive pricing.
The lightning speeds of Virgin Media Gig1 will just help you get the best experience when you stream ultra HD videos and play online games.
With Virgin's gigabit broadband speeds, downloading large size files and connecting multiple devices is never a problem and does not slow down your speeds.
Virgin Media Hub 3 and Hub 4
Virgin Media Hub 3 is standard WiFi router for all packages, however, Ultimate Volt bundle customers will get the new Hub 4 upgrade for no extra cost.
Virgin Hub 3 comes with in-built technology (Intelligent WiFi) to automatically fix WiFi issues and offer reliable speeds. As Gig1 broadband is the fastest plan, syncing Virgin Hub provides enough speeds to connect 10+ devices for bandwidth intensive activities like 4K streaming and online gaming.
While Virgin Hub 3 is capable of 500Mbps+ speeds, Virgin Media Hub 4 is designed for gigabit broadband connection (1Gbps) and for better WiFi as Hub 4 can link 32 bands while Hub 3 comes with lesser capacity (24 bands). So, Hub 4 is recommended to improve WiFi range and signal strength. In addition, Virgin Hub 4 is also future proof as it is compatible with the advanced DOCSIS3.1 network.
Virgin Media offers two solutions to fix WiFi issues such as slow speeds and blackspots – Virgin Media Connect app and WiFi Extenders
Virgin Media Connect App helps you scan all the rooms in a house to monitor the speeds that you get from the router. Once you find the rooms where the speeds drop, you can fix the issue by moving the router to the right place.
WiFi extenders which Virgin Media offers are useful to remove blackspots as they boost signal strength and speeds all around your home.
Anytime Home Phone Calls
Virgin Media Ultimate Volt bundle includes Talk More Anytime calls which allows you to make anytime calls to UK landlines, 0845 and 0870 numbers and mobile numbers of any network.
Free roaming in 72 destinations is also included.
Virgin Media Ultimate Volt bundle channels
Virgin Media Ultimate Volt bundle comes with Maxit TV pack (230+ channels) which includes all the Entertainment Picks and Kids Pick.
Ultimate Volt TV bundle also includes Sky Sports HD, Sky Cinema HD and BT Sport Ultimate, ESPN and more.
Sport channels

BT Sport HD, Sky Sports, ESPN
Eurosport (13)
Movies
Sky Cinema, Movies24, Film 4, TCM HD (31)
Entertainment
BBC ONE HD, Channel 4, 5Star (144)
News
BBC News HD, CNN, CNBC, Sky News (11)
Kids
CBBC HD, CN, Disney XD (22)
Music
4Music, Box Hits (9)
Virgin TV 360 box
Ultimate Volt bundle includes the new Virgin TV 360 box which is 4K enabled and HDR ready.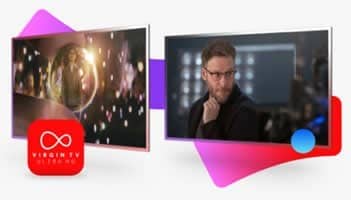 Virgin TV 360 box comes with 1TB storage and you can record shows from 6 channels at the same time. You can record up to 500 hours of TV content.
You can add up to 2 Mini boxes to watch TV in another room.
Virgin TV is also packed with features like catch up, on demand video contents, Virgin TV Go app and Box sets.
Virgin Media Go App allows you to watch live TV shows, recordings and box sets on smartphones, tables and iPhones when you are on the go.
Superfast 5G SIM
Ultimate Volt bundle includes a 5G SIM (O2) with truly unlimited data, mins and texts and free roaming in 72 locations outside the UK.
Performance
According to Ofcom customer satisfaction report 2021, 80% of the broadband customers are happy with the service quality and broadband speeds.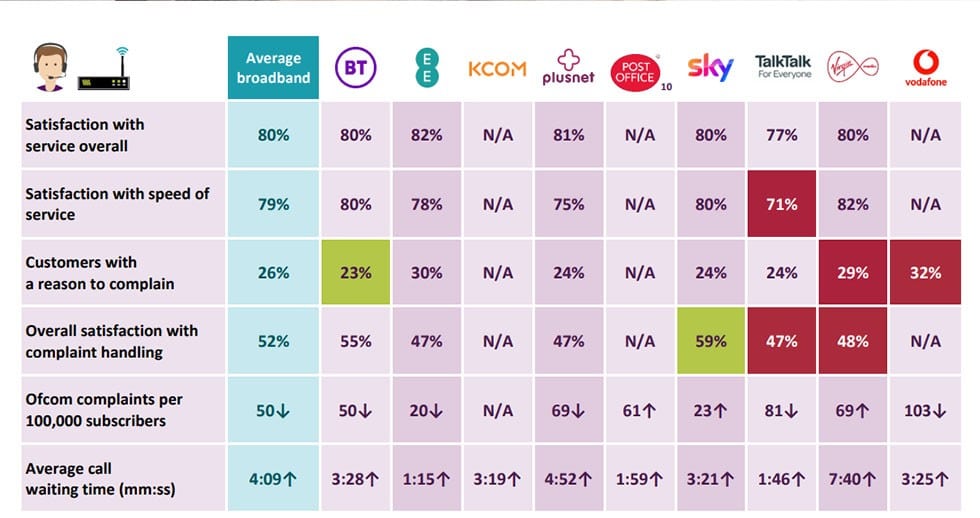 Frequently Asked Questions
Is Virgin Media broadband truly unlimited?
All Virgin Media fibre broadband plans including Gig1 are truly unlimited and do not come with any hidden data caps. No traffic management or traffic shaping applies so your internet connection does not slow down even during peak times.
Is Virgin media ultrafast broadband reliable?
Virgin Media claims that its broadband service is 99.88% reliable and Gig1 broadband, due to its lighting speeds, is ultra reliable and can cater the needs of a super-busy home with multiple users.
Is Gig1 good for gaming?
Gig1 along with ultrafast plans like M500 (516Mbps average) and M600 (630Mbps average) are ideal for online gaming and for watching 4K TV shows & videos.
How do WebSafe and Virgin Media Internet Security work?
Virgin Media offers WebSafe parental controls for safe browsing and for the protection of devices. You can manage its settings to block the inappropriate sites for kids.
Virgin Media Internet Security or F-Secure which will cost extra, helps you protect all the connected devices from viruses, malware, ransomware and spyware.
Can I get standalone Gig1 broadband?
Currently, Gig1 fibre broadband is also available as broadband only and broadband & phone options.
What is the difference between M600 broadband and Gig1 fibre broadband?
Gig1 fibre broadband offers average download speed of 1130Mbps and is available in selected UK cities only.
By contrast, M600 broadband is widely available in areas where Virgin Media cable network is present.