UK mobile operator, 3 (Three) will offer Spotify streaming music to its customers who take up its new Android based HTC Hero smartphone which is to be released in near future.
3 Customers will need to pay £35 per month to get unlimited Spotify Premium service for two years and free Skype-to-Skype calls. New HTC Hero smartphone will be available for £99.
3 mobile ISP has also planned to extend the free Spotify music service to its mobile broadband customers.
Charlotte Blanchard, Director of Products & Services at 3 said: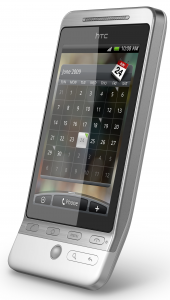 "This partnership continues our commitment to bring popular internet services to our customers. Spotify Mobile is a fantastic digital service which gives consumers the ability to enjoy and share music in an affordable way."
"As a first step we've built this service into an attractive, well-priced package with the HTC Hero. Over time our deal with Spotify will extend across a range of our products including Mobile Broadband."
Spotify music is already available to Apple iPhone users with a premium subscription of £10 per month.