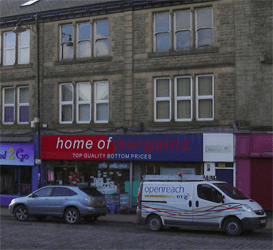 Broadband providers in the UK that use Openreach network could soon offer low cost, ultra-fast fibre broadband services to homes and businesses, it has been revealed.
As a result, customers are more likely to get cost benefits, once the new prices come to effect.
Network provider Openreach's significant reduction in wholesale prices of 1 Gigabit and 10 Gigabit broadband connections from 6 October 2017 could make FTTP and G.Fast broadband services affordable for the users who are interested in ultra-fast broadband options which are ideal for high bandwidth, online applications and multi-user environment.
According to details from Openreach, the wholesale price of 1 Gigabit GEA Cablelink connection has been slashed from £2,000 to £790. This would help providers cut the price of FTTC products, such as 38Mb and 76Mb packages.
10 Gigabit GEA Cablelink connection will cost just £1,800 from 6th October (currently, £10,000). The price reduction in this segment would help ISPs offer cheaper, ultra fast broadband that offer 300Mbps+ speeds.
Except Virgin Media, most major ISPs like Sky, TalkTalk, EE, Plusnet and Post Office use the infrastructure of Openreach to deliver their broadband and phone products.