May 9, 2018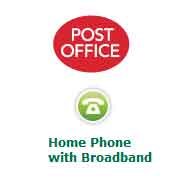 Phone & broadband provider Post Office has just revealed average peak time speeds of its broadband and phone bundles.
As per new advertising norms, Post Office will show average speeds instead of 'up to' speeds on its official website from 23rd May 2018.
Average peak time speed is the speed achievable by at least 50% of customers in the UK, measured at peak time (between 8pm – 10 pm 7 days a week).
So, Post Office products will have the change in the way that broadband speeds are listed.
Unlimited broadband which has been currently advertised with up to 17Mbps speed will show up average peak time speed of 11Mbps under new advertising approach.
Like wise, Unlimited fibre broadband (up to 38Mbps) and Unlimited fibre broadband plus (up to 76Mbps) will have the average peak time speeds of 35Mbps and 63Mbps respectively.