BT to complete fibre rollouts in Lincolnshire by 2016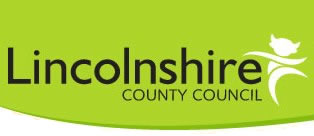 Fibre based, superfast broadband rollouts are about to start in Lincolnshire county, the £48m project winner BT announced.
The scheme which aims to bring faster broadband to 90% of premises is likely to be completed by 2016, according to the details revealed by the provider. 10% of the County which is not included for the rollouts, will be promised of basic connection speeds of 2Mbps.
After the preliminary field work, the initial phase of fibre deployment will enable the new service in specific areas by the early 2014.
"Super-fast broadband will provide a tremendous boost to Lincolnshire's local economy" said Ed Vaizey, the Communications Minister.
Fibre broadband will lift the growth of businesses and the standard of living of the residents, hoped Bill Murphy, the managing director of Next Generation Access at BT.
The project is funded by BDUK organisation of government, Lincolnshire County Council and local sources. BT will contribute more than a third of the total project cost.
AB Internet to install wireless broadband in rural Lincolnshire
Meanwhile, some rural areas in the county will get access to fast broadband ahead of BT fibre rollouts, thanks to £300k funding from European Regional Development Fund. AB Internet has won the contract from the council and will soon install wireless broadband to benefit residents in Ingoldmells, Chapel St Leonards and Willoughby with Sloothby, Old Leake and Wrangle, Frithville, Stickney and Sibsey. The wireless service will enable users to get speeds of 2Mbps – 50Mbps.
According to AB Internet, the fixed wireless access could still be realistic alternative for superfast broadband and help rural communities transform their broadband lives.
BT increases superfast broadband coverage to 95% in Cornwall and the Isles of Scilly
Meanwhile, in Cornwall and the Isles of Scilly, 95% of homes and businesses are expected to benefit from BT's £132m Superfast Cornwall fibre rollouts before 2015. The revision of target from 80% to 95% is the result of innovations and efficiencies that helped the project to increase the coverage within the total cost, according to BT.
Superfast Cornwall, using the funds from the county council, BT and European sources (ERDF), has already connected half of the premises, with more than 20k Cornish homes have taken up the new service.