February 28, 2018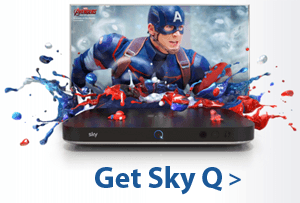 Triple-play operator Sky which offers broadband, home phone and TV as bundles is set to introduce new services to enhance its Sky Q TV.
According to Jeremy Darroch, the Chief Executive of Sky Group, Spotify will be available to Sky Q TV customers for no extra cost.
"With Spotify joining our Sky Q platform, we are giving customers the best home entertainment experience in Europe" he said.
Sky also confirmed that it would offer Sky Soundbox to enhance the performance of the existing Sky Q audio services so the customers could stream to TV speakers via AirPlay or Bluetooth.
The provider also plans to double the volume of Ultra HD (4K) content that would be available on Sky Q platform.
New sports feature would be integrated with the Sky Sports app to help customers know their favourite sports events and the relevant news, the operator said.
Other new features that Sky planned to offer include widescreen User Interface (UI), HDR (High Dynamic Range) and new kids mode. According to Sky, these new features will help customers get the most stunning definition and clarity on their 4K television sets.
New Sky Q app will support multiple devices so the customers can stream Sky content on the Sky Q app on even more devices at the same time. Smart TV and third-party devices can also install Sky Q app to allow even more people to enjoy the Sky Q experience, the provider said.