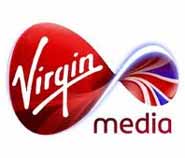 In April this year, Virgin Media released the new traffic management policy. Following that, the cable broadband provider has recently made changes on the policy to enable heavy users get faster upload speeds and higher thresholds on selected packages.
Virgin Media said that the reductions to upload speeds from 60% and 75% on one and two hour thresholds have been slashed to 50% and 65% respectively.
This means, if you use XL30 package and your usage exceeds 1 hour threshold of 900MB during peak hours (4pm – 11pm during weekdays and 11am – 11pm weekend), your upload speeds (3Mbps) will be reduced to 1.5 Mbps (50% reduction). If you breach 2 hour threshold of 1200MB, upstream bandwidth will be further reduced to 1.1Mbps (65% reduction).
The upload thresholds on 100Mb on 120Mb packages have also been increased to 1450MB (1 hour threshold) and 2200MB (1 hour threshold).
The latest changes would enable customers to upload more data before they hit by speed reduction, Virgin stated.
The new policy would be good for users who broadcast videos from their homes, it added.