With wireless network, you can share a broadband connection, files, videos, scanners, printers etc. No wires are used to get you connected to broadband internet. You can browse the web sites from any location at your home. All your family members can surf the net at the same time using one internet connection and this would be a great saving.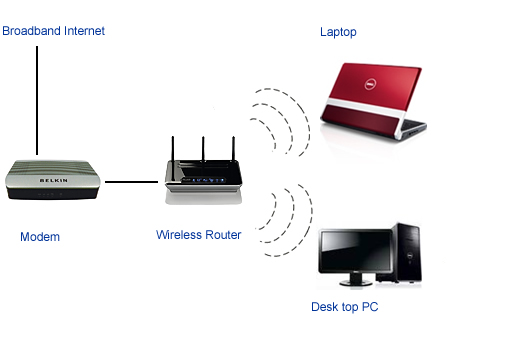 For setting up wireless network at your home, you would need wireless equipment like wireless router. Installation can be done in easy steps explained below:
Get wireless equipment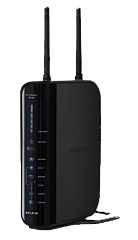 Before setting up wireless networking, you should have a broadband internet connection. If you are a beginner to broadband, spend some time to read the reviews of UK broadband internet providers. Compare all the best broadband providers and their packages before you choose a deal.You need a wireless router and a network adapter to setup your wireless network.
There are three wireless networking standards available: 802.11a, 802.11b, and 802.11g. It is better to choose the equipment that is compatible to 802.11g wireless technology as they perform well in all conditions.
Wireless router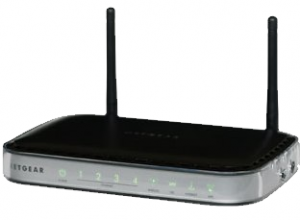 It is the device that sends data signals wirelessly to your PC. It is like an antenna, in other words.
Wireless router gets the data from internet connection through modem. Then, it converts them to wireless signals.
Tip: Broadband providers offer wireless routers free of cost with some of their packages. You can save money by choosing one of them.
Network Adapter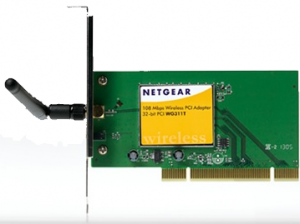 Your computer or laptop needs a network adapter to connect it wirelessly to the wireless router.
Most PCs and laptops of today come with a network adapter as a built-in feature. If your PC already has a built-in network adapter, then, you will not need one.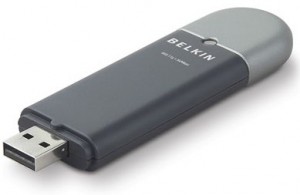 There are two types of network adapters – PC Card based network adapter and USB network adapter.
PC card based network adapter goes well with laptops while USB network adapters are fine with desk top PCs.
Ethernet or network cable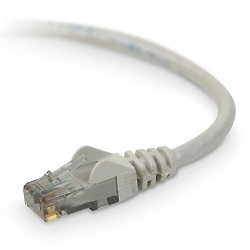 Ethernet cable will connect the wireless router to your broadband modem. You may also require an additional cable to configure the router from your PC.
Connecting the wireless router
With the wireless equipment ready, you can connect everything in a few minutes. Simply, follow these steps:
First, turn off your modem (ADSL or modem) or unplug it.
Now, connect the wireless router to the modem. Plug the network cable into one of the ports (WLAN or WAN) on the wireless router. The other end should be connected to your modem.
If your PC does not have in-built wireless feature, you may need to use either PC card based network adapters or USB network adapters. To install PC card based network adapter (PCI wireless cards or PCMCIA wireless cards), power off your PC and slide the card into PCI expansion slot (for PCI card) or PCMCIA slot on your desktop PC.
If you want to use USB wireless adapter on your laptop, just plug it into a USB port and place an antenna near the PC.
You may also need to run the installation software that came with the network adapter. Complete all the steps carefully to complete the installation.
Make sure that your modem is connected to BT phone lines or Virgin Media cable network before you turn on your modem.
If the setup is properly done, the modem will be connected to broadband internet in a few minutes and you would see light on WLAN or WAN port on the wireless router.
Configuring the wireless router
To configure your wireless router, connect your PC/laptop to a open network port using the network cable (Ethernet). Do not plug it into WAN or WLAN port.
Open your web browser on your PC and type in the address provided by your ISP or wireless router manufacturer. To know the details of username and password, refer to the document provided with your wireless router.
After you have typed in the username and password details correctly, your web browser will take you to configuration page.
Generally you will need to configure the following settings on your wireless router:
SSID or wireless network ID: Choose a unique name or ID for your network.
Wireless encryption (WEP) or Wi-Fi Protected Access (WPA): To enable these security features on your wireless router, you will need to give a password to your wireless router. Make sure that the password is long and difficult to crack by hackers.
Administrative password: this password helps you to manage your wireless network and to access the wireless router. Make sure it is long and you can remember it easily. You need this password to change the other settings on your wireless router.
After the configuration is over, remember to save the settings. Or you can save the settings after every step.
Connecting multiple computers to your wireless router
You can make multiple computers to share a broadband connection wirelessly. For that, each PC/laptop should have a network adapter and properly configured.
When the computer is booted, the OS (like windows XP) will inform you that it has found a wireless network and ask you to provide encryption key to connect to internet.
After typing in the encryption passwords, just click 'Connect'.
Now, the PC is connected to wireless network.
Just follow the similar steps to setup and configure the wireless network on other PCs.