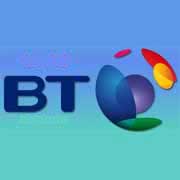 BT has officially signed superfast broadband contracts with Suffolk County Council (SCC) and Norfolk County Council (NCC).
In Norfolk, the government aided fibre optic broadband deployment which will cost £41 million, aims to bring faster, reliable broadband to more than three fourths (80%) of premises across the county in the next three years.
According to Norfolk's campaign for better broadband, most parts of the county will get faster broadband while nearly half of the houses and businesses can access internet speeds of up to 100Mbps thanks to fibre networks that BT has undertaken to install across the county.
"This project should prove to be the much needed catalyst to help regenerate the county's predominantly rural economy." said Bill Murphy, MD, NGA at BT. As a commercial ISP, BT invests around £11m on this project.
The project would ensure that a fifth of the region where fibre rollouts are unlikely to reach, will get basic broadband speeds of 2Mbps.
BT's contract with Suffolk is worth £40 million which will also bring similar benefits to urban and rural areas in Suffolk county.
"Improving access to broadband is going to help Suffolk's economy grow by as much as 20% and create up to 5000 new jobs." said Mark Bee, the Leader of Suffolk County Council.
BT's fibre broadband can currently reach more than 11 million UK homes which can receive up to 38Mbps or 76Mbps in most of the areas that are covered by the new networks. BT also offers up to 160Mbps and 330Mbps speeds in specific areas where the advanced Fibre to the Premises (FTTP) installation is possible.