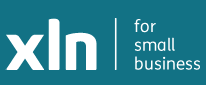 XLN Telecom is great pick for small businesses which look out for low-cost broadband and phone packages with essential features – fast internet, online security, email addresses and 24/7 UK based customer support.XLN business broadband is available on a wide range of products – broadband & phone, fibre broadband, broadband only and just phone line – so businesses can choose a deal that perfectly fits their needs.
The company also sells business SIM only mobile deals which come with free calls to XLN landlines and XLN mobile numbers. Data bolt-ons are also available to add data to mobile tariffs at competitive prices.
XLN Broadband & Phone
XLN Telecom offers business grade broadband which is totally unlimited with phone line rental plus cheap PAYG calls.
Broadband comes with 'up to' 17Mbps download speeds, unlimited usage allowance, free installation, free wireless router, free internet security (XLN Secure) and multiple email addresses.
XLN Phone allows you to keep your existing line and number, when you take up its phone service with or without broadband.
There are two broadband & phone packages – Basix and Max
While Basix is line-only broadband plan, Max includes some additional features such as inclusive unlimited landlined & mobile calls and free online security worth £95.
XLN Business Fibre broadband & Phone
Business fibre broadband from XLN Telecom comes at two different download speeds – 'up to' 38Mbps and 'up to' 76Mbps.
We have four fibre packages in all – 40 Basix (38Mb), 80 Basix (76Mb), 40 Max (38Mb) and 80 Max (76Mb).
ALL bundles include unlimited downloads (totally unlimited), free setup, free wireless router, multiple email addresses and free internet security.
Max bundles come with extra features – inclusive unlimited landline & mobile calls while Basix plans offer you PAYG calls at competitive pricing.
XLN Business Broadband Only
Basix and Max broadband without phone line rental is also available to businesses. Up to 17Mbps speeds, free setup and free wireless router apply to both the deals.
However, only Max plan comes with unlimited usage while Basix is capped with 20GB monthly usage.
Max customers are additionally provided with free online security worth £95.
XLN Business Phone
To firms that look out for just phone line, XLN offers two business grade plans – Basix phone and Max phone.
When you switch to XLN phone, you can keep your existing line and number.
Basix phone superscription includes £15. 45 monthly line rental with option to use low cost PAYG calls while Max phone & calls includes unlimited landline & mobile UK calls for line rental plus £6.50 extra a month.