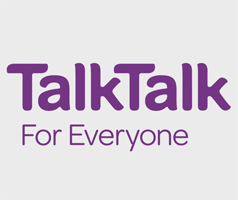 TalkTalk Business, which offers business broadband and phone services for SMEs and home workers, is all set to fix some major network issues in order to improve the overall quality of internet access for its customers.
According to the details revealed by the provider, its DSL Interconnects platform/switch at Telehouse North will undergo proper maintenance to fix slow throughput caused by packet loss and network congestion.
TalkTalk's wholesale LTS platform has limitation with its hardware which is running a mixed mode VC, however, the improvement should come when the ISP upgrades this existing infrastructure to run all EX4550s.
"This RFC is to rebuild ldn-vc1.thn from a mixed EX4200/EX4550 estate to a entirely EX4550 virtual switch." TalkTalk said.
As a result, the new network would support VC cables/modules with speeds of 32gbps and TalkTalk's business customers would see that speeds and connectivity do not drop at peak times.
TalkTalk has currently taken up only its business division for the latest upgrade.
Meanwhile, TalkTalk residential broadband which ranked poorly in Ofcom's annual broadband speeds report this year, has taken up new plans to improve its broadband service across the UK, based on a survey report by the research firm Juniper.