There are genuinely best broadband deals in August, with leading providers generously throwing away gifts, reward cards and cashback, while reducing monthly price on promotional offers.
Plus, our exclusives, along with a massive variety of market offers would help you make the most of these deals.
As usual, finding the deal that perfectly suits your needs requires you to check out all the details like speed, usage limit, the length of contract, free extras and price. Since this is a tedious process for anyone,  we made our own list of the best broadband deals on the basis of speed, reliability, usage, price and the quality of service.
Our comprehensive selection includes top deals on broadband & phone or broadband, phone & TV or even broadband for short term use.
Plusnet
Plusnet Unlimited (10Mbps average speed) comes with with free setup and  £75 cashback until 27th August 2019. This ADSL plan includes PAYG calls, free router and 24/7 UK based customer support.
There is £70 prepaid Mastercard over its fibre unlimited package  (36Mbps average speed) while  unlimited fibre extra package (66Mbps average speed) comes with £75 cashback. Plus all fibre packages also come with free setup for a limited time.
Fixed price guaranteed for entire length of contract so there is no mid-contract price rise. High speed Hub One WiFi is also included.
BT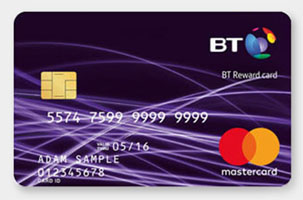 BT this week offers up to vouchers worth of  £130  on fibre and standard packages, including TV bundles until 15thAugust 2019
BT Superfast Fibre package comes with 50Mb average download speed, Smart Hub, free weekend UK calls, BT WiFi, 200GB cloud and Virus Protect for a monthly price of £31.99 a month, including line rental. £50 M&S voucher & £60 prepaid Mastercard applies to this package.
The faster Superfast Fibre 2 package (67Mb average speed) includes  £80 prepaid Mastercard and £50 M&S voucher while all the benefits that Superfast Fibre applies to this plan as well.
The latest voucher offer also applies to  BT TV & broadband bundles which come with 3 months free BT Sport with prices starting from £34.99 a month.
Vodafone home broadband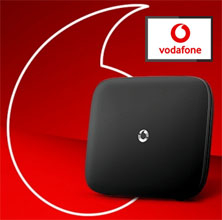 With the cheapest Vodafone fibre broadband, also get our exclusive £100 high street voucher now! Plus free setup and free Amazon Echo for limited time.
Vodafone  fibre broadband (35Mb / 63Mb average speed) start from just £23 a month with F-secure anti-virus free for 6 months. All deals include Guaranteed minimum speed (or money off) and totally unlimited usage.
Virgin Media
Virgin Media have an exclusive £75 bill credit and free setup (worth £35) on  M50 fibre broadband and weekend calls until 11th August 2019. This dual plan includes fibre broadband of 54Mbps average speed, inclusive weekend UK calls and free Virgin Media HUb 3.0 WiFi router.
There is also reduced monthly price on Bigger bundle which is now available for £49 a month  instead of £57 a month. This limited time offer ends 18th August 2019. Bigger bundle comes with M100 Fibre broadband (108Mbps average speed), 245+ TV channels and free weekend calls.
If you want ultra fast speeds of 516Mbps and 270+ TV channels with free anytime UK calls, just consider Virgin Media's limited time offer on Ultimate Oomph bundle whose price has been slashed to £89 a month
TalkTalk
TalkTalk offers free setup across packages including Faster Fibre broadband (38Mb average speed) which includes PAYG calls and now costs £22.45 a month.
We offer an exclusive £50 voucher with TalkTalk Fast ADSL package until 15th August 2019. The plan includes 10Mb broadband, PAYG calls and free setup.
John Lewis
John Lewis broadband offers standard & fibre packages with free evening & weekend calls and now include free Google Home Hub on limited time offer till 2nd September 2019.
John Lewis broadband comes with free setup and award-winning support, free router, PC security package and easy to manage 12 month contract, while prices start from £20 a month
Sky
Sky Broadband Superfast fibre broadband bundle includes broadband superfast (59Mb average speed),totally unlimited usage,  PAYG calls and Sky Hub for just £27 a month including line rental. Get £75 prepaid Mastercard on this deal until 15th August 2019
A few more best deals to consider:
Post Office leads with its cheapest £15.90 ADSL offer – no price rises during a customer's contract with this unlimited deal.
Now Broadband offers its ADSL package (11Mb) with free anytime calls for just £18 per month.
Basic broadband with 11Mbps average speed is at just £13.99 with Onestream – this is the cheapest deal at the moment.
Hyperoptic offers 30Mb unlimited broadband with free evening & weekend calls for just £16 per month including line rental.
Origin broadband offers supersaver deals that can help you save up to 30% on broadband and phone. Supersaver fibre plans start from just £22.78 a month
How do we choose the best broadband deals?
By speed
For most of us, broadband speed is where we start from. It's also hard to decide what speeds we would actually need. If you're new to comparing broadband, many perplexing questions arise:  Is standard broadband with 11Mb speed enough for me or should I go for superfast fibre package?
With a massive variety of broadband deals available with an average speed between 10mbps and 362Mbps, you should be able to decide which speeds can meet your needs and which speeds are unnecessary.
If you're unsure of what speeds would be enough for your household, use the following guidance:
Standard, ADSL broadband (10Mbps/11Mbps average download speed) will just do well for general internet activities like web browsing, emailing, online shopping and downloading. One or two users can go online using these connection speeds without any problem.
Superfast, fibre broadband is often recommended for households with more than two users. With speeds between 35Mbps and 362Mbps, faster packages are ideal for streaming TV shows and videos in HD and 4K ultra HD, downloading and gaming on line.
Ultra fast broadband which offers 300Mbps+ speeds is not the need of the hour. It offers incredibly faster speeds, but its packages are expensive. Moreover, most houses do not require such speeds.
All providers do not offer faster packages in the same price range. You would also need to find the provider who offers faster packages with great pricing, when compared to the rest.
By package
While choosing the deal, what type of package you're looking for? Is it broadband and phone, or broadband, phone and TV package or broadband-only plan?
Bundling saves your money, when you require two or three services . Broadband only is great option to save money, if you are just an internet user and really don't need phone and TV.
Some broadband deals come with no contract or short-term contract options. They are expensive, and searched only by users with specific needs
By price
It's hard to decide whether a cheap package is also value for money, when it comes to broadband.  Instead of looking at only price, you should consider the deal as a whole.
A cheap deal can save your money, but, it may not come with everything you're looking for.  By contrast, you can find a better deal with all great stuff you need when you spend a little more. Affordability is good to consider, but, it should be balanced with value for money.
Finally, when you spot deals that best suit your needs, ask yourself if the deal is worth the money or should you  go for something cheaper?
By provider
You can select a provider for what it's good for. For example, if  you want good customer support and reliability, Plusnet and Sky are great options. If you want great TV service, Sky is the top choice, but, if you also want superfast broadband with TV, Virgin Media is better option than Sky.
Likewise, TalkTalk, Post Office and Plusnet are perfect, when you look out for cheap broadband packages.
By customer service
If customer support is very import for you, you can consider suppliers like Plusnet and Sky who are well known for the quality of service and good customer support. They also have more satisfied customers than its rivals, as per Ofcom report 2019.
EE is also worth to consider, as it had received top rankings for customer satisfaction in 2018.
By contrast, TalkTalk broadband ranked the lowest for customer satisfaction and incompetent handling of customer complaints, according to Ofcom survey.