Mobile broadband dongle (USB modem) is an easy way to get your mobile broadband on your laptop or netbook. Just plug this tiny device into the USB port of your laptop and get connected to mobile internet instantaneously from anywhere. It is easy to handle, install and use and no installation CD is needed as everything is pre-configured by your service provider.
O2 dongle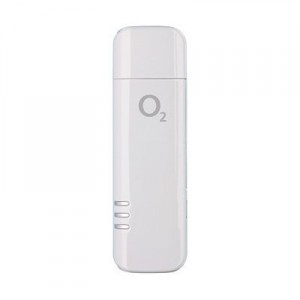 If you are planning to use mobile broadband on the go, you may consider O2 as it provides great UK coverage and excellent service.  O2 mobile broadband customers get Huawei E160 dongles which are customised by O2 to work for its 3G network.
O2 offers its USB dongle modem FREE to its pay monthly mobile broadband customers. O2 Pay Monthly mobile broadband plan offers 3GB data usage and unlimited Wi-Fi access for £9.79 for the first 4 months on a 24 month contract.
However, if you choose pay as you go deal, you would pay  £29.35 for the dongle. O2 Pay & Go offers mobile broadband access from £2 a day and unlimited Wi-Fi.
For Business customers, O2 offers free dongle, 3GB data usage and unlimited Wi-fi access for £8.51 for the first 4 months on a 24 month contract.
O2 dongle installation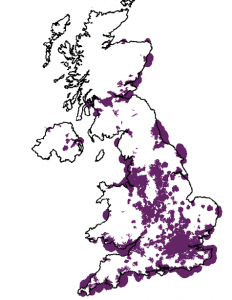 After you have signed up, you will get a dongle kit containing USB dongle, Quick start guide, , SIM card and USB cable. You do not need any CD for the installation of the dongle as it already comes with required drivers. Just slide the dongle into USB, it will be immediately detected by your OS and the installation would start automatically.
Place the SIM Inside the dongle, before plugging into the USB of your laptop. This will activate your broadband account and you can start surfing the net.
O2 mobile broadband dongle is compatible with Mac OS X. If you have any problems related to installation, contact your provider.
O2 dongle problems
Finding the mobile broadband dongle that offers the best mobile broadband service can be a difficult thing for anyone. Your mobile broadband may work great when you are outside, but it can hardly connect indoors due to poor or no 3G coverage.
Again, you may get similar reception problems with your mobile broadband, when you are traveling. Unfortunately, mobile broadband performance often depends on the 3G coverage and region and no ISP would guarentee the speeds and connectivity you desire. Always check the 3G coverage  of your service provider in the UK, before purchasing a dongle.
If you get poor reception indoors, check for any interference in the room that disrupts 3G signal or just move your laptop to another place where it may work fine. 
For more information on dongle problems, read our article USB dongle – FAQ
Related Articles
3 Mobile Broadband Dongle Review