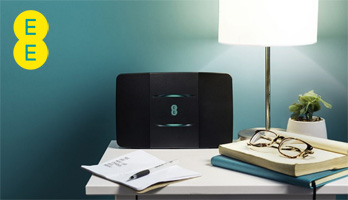 EE, the UK's largest 4G mobile service operator, was earlier doing home broadband as Orange UK and later became EE broadband after it was acquired by BT in 2016.
Along with its standard broadband, EE offers a complete range of fibre packages with download speeds from 36Mbps to 300Mbps.
While its G.Fast based ultra-fast services are available in only selected ares, its popular Fibre or Fibre Plus service are available to 95% of the UK homes.EE also offers its own TV service which is similar to BT TV.
EE mobile customers get 5GB data boost every month, when they take broadband from EE.
Reasons to choose EE Home broadband?
EE home broadband has topped Ofcom's customer satisfaction survey conducted in 2018. 87% of its customers are happy with broadband service, while only 11% of the customers had some reason to complain.
EE speeds also beat its rivals in all speed tiers, according to Ofcom's broadband speed report 2018. It's 10Mb service delivered 12.2Mbps speed at peak times, while its 35Mb fibre delivered 35.3Mbps speed and 65Mbps service delivered 64.5Mbps at peak times.
All EE packages come with unlimited downloads so they are perfect for heavy usage or for households with multiple users.
You get the best Bright Box or the most powerful Smart Hub WiFi router. Both perform well to provide faster WiFi speeds.
PAYG calls included. However, you can upgrade to anytime calls or add international calls
EE is the largest 4G operator in the UK and its mobile customers get 5GB monthly mobile data extra every month when they bundle home broadband.
Customers who exit their current providers early and join EE can claim £50 early cancellation credit.
Free Norton Internet security for one year
Latest EE broadband deals

10Mb
average speed
Unlimited
downloads
PAYG calls

Offer:
Free setup
Cost:
£19 p/m
More Info

36Mb
average speed
Unlimited
downloads
PAYG calls

Offer:
Free setup
Cost:
£23 p/m
More Info

67Mb
average speed
Unlimited
downloads
PAYG calls
Offer:
Free setup

(ends soon)
Cost:
£27 p/m
More Info
EE Broadband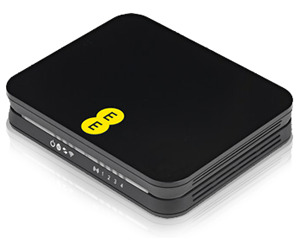 EE offers standard broadband with an average download speed of 10Mbps and an average 1Mbps upload speed. With unlimited usage allowance, it's quite a good option for a small household with 1 or 2 users and for browsing, downloading, watching TV and shopping online.
With standard, ADSL broadband, you get EE Bright Box to connect your devices to WiFi.
EE Fibre Broadband
If you want to go for fibre, there are two packages available – Fibre Broadband and Fibre Plus Broadband
EE Fibre comes with an average 36Mb download speed (9Mb upload speed) and unlimited usage. It offers ideal speeds For streaming in HD, gaming and downloading, No worries about slow down, when you connect a number of devices at the same time.
EE Fibre Plus offers an average download speed of 67Mbps (18Mbps upload speed). It's brilliant for streaming TV in HD and 4K and for connecting multiple devices at once.
With fibre packages, you get Smart Hub, which is optimised for fibre broadband and for EE network.
EE also offers two ultra-fast fibre packages in selected cities – Fibre Max 1 (average 145Mbps speed) and Fibre Max 2 (average 300Mbps speed)
EE Home Phone
All basic package, both standard and fibre, include standard line rental and PAYG calls. Plus you get following call plans to upgrade:
Anytime UK calls: This applies to only landline calls
Anytime UK calls + calls to Mobiles
Anytime UK calls + Mobiles + International calls: Along with landline calls, you get 1500 mobile minutes and anytime calls to landlines in 50 countries
EE Mobile (4GEE)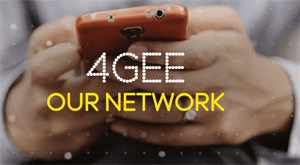 EE offers superfast, 4G mobile service to more than 90% of the UK and is set to reach 95% by 2020.
Its LTE based 4GEE is the very reliable, superfast mobile broadband (up to 40Mbps speeds) for your mobile devices when you are on the go. 4G Plus (4G+) is the new upgrade that's going on EE 4G network to offer speeds up to 90Mbps! At these speeds, you can download 1 hour HD video in just 4 minutes.
EE offers lots of 4G mobile plans like PAYG, SIM only and also pay monthly plans that include latest handsets.
EE mobile customers get 5GB free data every month, when they take a EE broadband plan.
EE TV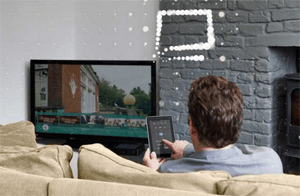 EE TV which is exclusive with EE broadband, allows you to watch 70+ freeview channels (11 in HD), on demand videos and catch up TV. You can also watch pay tv channels like Sky sports, sky cinema and Sky Atlantic with Now TV passes.
EE TV box can record up to 8 channels and 300 hours of HD content.