Benefits
Issues
Prices are competitive
Public WiFi and other extras are not available
Offers superfast and ultrafast speeds
Live channels are not available with EE TV
Free mobile data boost for
EE mobile customers
Ultrafast plans are expensive
Cancellation credit for customers who switch early
Top ranked for best customer support and
high customer satisfaction
EE Broadband Deals

EE's widely available broadband packages include a slower ADSL plan and two superfast plans. Superfast fibre packages include home phone service as standard while the same packages are also available without landline or phone line.
All EE broadband plans come with unlimited downloads, a free wireless router and one year free internet security.

Unlimited
10Mb average speed
Unlimited downloads
PAYG calls 
Offer: Free setup 
Cost: £22.50 p/m
More Info

Unlimited Fibre
36Mb average speed
Unlimited downloads
PAYG calls
Offer: Free setup + 
£50 voucher
Cost: £23 p/m
More Info

Unlimited Fibre Plus
67Mb average speed
Unlimited downloads
PAYG calls
Offer: Free setup 
Cost: £26 p/m
More Info
EE Fibre Broadband
EE Fibre comes with an average 36Mb download speed (9Mb upload speed) and unlimited usage.
EE Fibre offers decent speeds that are enough for HD streaming, downloading and connecting a few devices.
EE Fibre Plus is much faster than Fibre plan and offers an average download speed of 67Mbps (18Mbps upload speed).
Fibre Plus is great for streaming TV in HD and 4K and for connecting multiple devices at once.
With fibre packages, you get Smart Hub, which is optimised for fibre broadband and for EE network.
EE Ultra-fast Broadband
EE ultrafast broadband plans are specifically ideal for connecting more devices and for bandwidth intensive activities like online gaming and 4K streaming.
EE offers two popular, ultra-fast fibre packages – Fibre Max 100 (average 145Mbps speed) and Fibre Max 300 (average 300Mbps speed)
EE offers a full fibre broadband (FTTP) plan – EE Fibre Max 900 is currently available in selected UK cities.
ADSL Broadband
EE offers a standard broadband plan – Unlimited with an average download speed of 10Mbps and an average 1Mbps upload speed.
EE Unlimited is suitable for light usage such as browsing, email and shopping online. The plan offers enough speeds for a single device to stream videos from sites such as YouTube.
Features
Top ranked Customer service
EE home broadband has topped Ofcom's customer satisfaction survey results published in January 2020. 87% of its customers are happy with broadband service, which generated the least number of complaints in Q3 2019.
Superfast & Ultra-fast download speeds
EE speeds also beat its rivals in all speed tiers, according to Ofcom's broadband speed report.
EE speeds are reliable and the best among the providers, as surveys reveal.
EE Fibre which is 36Mb service delivered 34.5Mbps speed at peak times, while Fibre Plus (67Mbps) delivered an average speed of 64.5Mbps during peak times, according to Ofcom report.
Truly unlimited
All EE packages come with unlimited downloads so they are ideal for heavy usage or for households with multiple users.
There are no monthly download caps. All of its fibre plans are not subject to fair usage and traffic management.
Smart Hub WiFi router
EE's ADSL customers get Bright Box 2 router while the fibre packages include Smart Hub WiFi router which comes with some advanced features when compared to Bright Box 2.
Bright Box 2 is dual band router with the advanced 802.11ac Wi-Fi feature.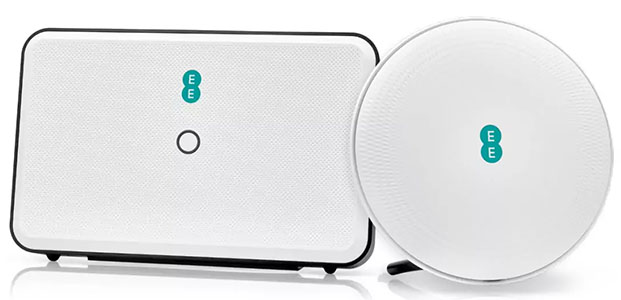 However, Smart Hub which comes with 4 gigabit connections, is powered by the latest technologies like Wave 2 and seven antennas for faster speeds, better performance and improved coverage.
The Smart WiFi subscription helps you get faster speeds in every room with the help of WiFi boosters.
PAYG calls
EE broadband and phone packages include PAYG calls included. Options are available to upgrade it to anytime calls or add international calls
Free Mobile data
EE mobile customers will get 5GB free monthly mobile data when they bundle a home broadband plan.
Internet Security
Free Norton Internet security for one year included
EE Home Phone
All basic package, both standard and fibre, include standard line rental and PAYG calls. Plus you get following call plans to upgrade:
Anytime UK calls: This applies to only landline calls
Anytime UK calls + calls to Mobiles
Anytime UK calls + Mobiles + International calls: Along with landline calls, you get 1500 mobile minutes and anytime calls to landlines in 50 countries
EE TV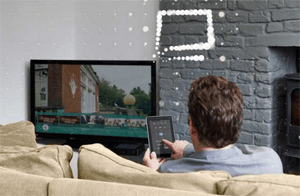 EE TV which is exclusive to EE broadband customers, allows you to watch 70+ freeview channels (11 in HD), on demand videos and catch up TV. You can also watch pay tv channels like Sky sports, sky cinema and Sky Atlantic with Now TV subscription.
EE TV box can record up to 8 channels and 300 hours of HD content.
EE Mobile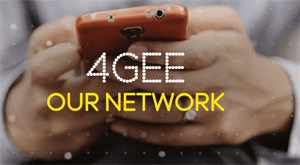 EE offers superfast, 4G mobile service to more than 95% of the UK homes.
EE 5G service is currently available in selected cities.
Its LTE based 4GEE is comes with reliable, superfast mobile broadband (up to 40Mbps speeds) to help you stay connected when you are on the go.
4G Plus (4G+) is the new upgrade available with EE 4G network so you can get speeds up to 90Mbps!
At these speeds, you can download 1 hour HD video in just 4 minutes.
EE offers a range of mobile plans like PAYG, SIM only and also pay monthly plans that include latest handsets.
Is EE broadband any good?
EE offers a comprehensive range of broadband services including the traditional ADSL broadband and superfast broadband packages. You can choose from different speeds that are available – from 36Mbps to 900Mbps.
While EE's G.Fast based ultra-fast services (145Mbps+) are available only in selected areas, its superfast services such as Fibre and Fibre Plus are available to more than 95% of the UK homes.
With EE broadband, you get landline with options to add call plans.
It's not yet over. EE also offers its own TV service which is based on Apple TV app. EE TV comes with freeview channels at cheap price, however, you will need to add more subscriptions like Netflix, Now TV and Amazon Prime Video for watching more channels.
If you are already a EE mobile customer, EE offers generous 5GB data boost every month for no extra cost.
In addition, new customers who leave their previous providers early can claim £50 credit from EE.
About EE. Currently, the UK's largest 4G mobile service operator, EE was earlier doing home broadband as Orange UK and later became EE broadband after it was acquired by BT in 2016.