Last updated on June 10th, 2021 at 01:14 pm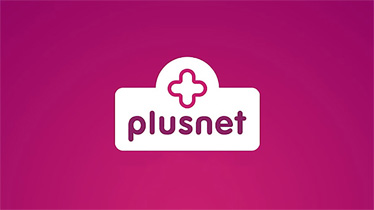 Plusnet broadband comes with great pricing and award-winning customer support. Various buying options are available – standard or fibre broadband, while some bundles also include TV and mobile plans.
Over-all, Plusnet deals would just help you save money and get the best value for money.
Plusnet Broadband Deals

Unlimited
10Mb average speed
Unlimited downloads
PAYG calls
Offer:  Free setup +
£60 Reward card
Cost: £18.99 p/m
More Info

Unlimited Fibre
36Mb average speed
Unlimited downloads
PAYG calls
Offer: Free setup +
£50 Reward card
Cost: £22.99 p/m
More Info

Unlimited Fibre Extra
66Mb average speed
Unlimited downloads
PAYG calls
Offer:  Free setup +
£80 Reward card
Cost: £25.99 p/m
More Info
Plusnet broadband & phone
You can choose standard or fibre broadband plan which includes line rental.
No calls are included in Plusnet line only packages. You can add call plan that is best for you.
Wireless router worth £40 and Safeguard parental controls are included at no extra cost.
Plusnet fibre broadband
Plusnet fibre optic broadband plans come with 35Mbps/66Mbps average download speeds, PAYG calls and Hub One WiFi router
Plusnet broadband only plans
Active phone line is needed to get broadband only package.
Activation fee applies to broadband only and no contract options.
Line rental is not payable with Plusnet, however, you need to pay line rental with your existing phone provider.
Features
Plusnet deals are tailored to suit a wide range of needs, in terms of pricing, contract length and flexible call plans.
All packages come with totally unlimited broadband, while fibre plans offer superfast speeds 35Mbps – 66Mbps average download speeds. No data caps nor traffic shaping applies.
Call plans which start from £4 a month can be added, only if you need while the standard plan allows you to make PAYG calls.
Plusnet offers UK based customer support which is available on telephone 365 days a year
Plusnet customers can make free calls to Plusnet Support
Plusnet broadband is subject to price variation depending on whether an exchange is in market 1 or market 2 & 3 area (low cost).
Cheaper monthly prices that Plusnet advertise apply only to low cost areas ie., market 2 & 3 areas which according to the ISP, include 85% of UK.
For users in market 1 areas, plusnet standard and fibre broadband package will be a little costlier
Plusnet Mobile plans have price discount and data boost for Plusnet broadband customers.
Plusnet TV
Plusnet TV offers YouView based TV service with unlimited fibre packages.
Plusnet TV comes with 70+ freeview channels and also includes 20 premium channels, BT Sport Lite and 7 days catch-up.
Both YouView and YouView+ boxes are available for just £5.00 extra a month. If you need more channels, you can subscribe to extra premium channel packs, BT Sport and Netflix.
Plusnet Mobile
Plusnet Mobile offers 4G based SIM only mobile plans which come with extra data for its broadband customers. Plusnet Mobile is powered by EE, the UK's largest mobile network and the coverage has been extended to 99% of the UK till date.
There is no lengthy but just 30 days contract with straight forward mobile packages. When your plan runs out of data, you can just buy bolt-ons for extra usage, whether for internet access or calls or texts.
All mobile plans come with 30 day contract
Plusnet offers its mobile service via EE's 4G network which has 90%+ coverage across the UK.
No extra cost for tethering
UK based customer service is available on all 365 days a year.
Switching to Plusnet broadband
After choosing Plusnet packages that best suits you, sign up online. You will be informed of activation date.
If you move from BT or TalkTalk or Sky or ADSL or fibre based provider, Plusnet usually takes 10 working days to complete switching.
If you move from Virgin Media, you will need to contact the cable broadband provider and cancel the existing service which would run till the end of notice period (up to 1 month).
When you switch from Virgin Media, Plusnet engineers will install new phone line and activate broadband service at your premise.