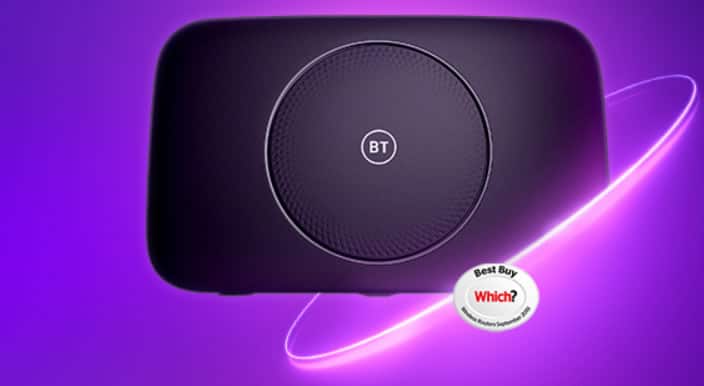 BT offers one month free speed boost with its Full Fibre broadband (Fibre to the premises) packages. The customers who opt for the free speed boost will not need to commit to the upgrade and can move back to to their earlier plan after one month.
According to the details revealed BT, the Full Fibre customers can activate the speed boost on BT's website and find the option in Broadband – Extras.
The speed boost will enable the Full Fibre 1 (100Mbps) and FTTC (Fibre 1 and Fibre 2) customers get a free upgrade to 500Mbps FTTP plan for a month, saving £20.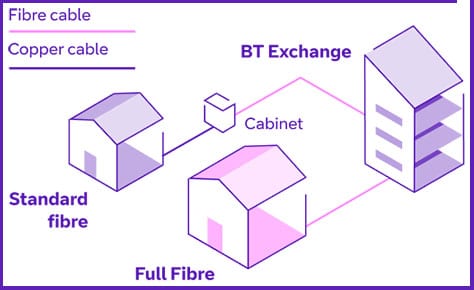 Full fibre broadband which uses fibre cable only to connect the homes can offer more than 20 times faster speeds than FTTC (fibre to the cabinet) broadband.
"BT customers can see the impact of the speed boost for themselves, without having to commit to an upgrade." said BT in a statement.
Package
Average speeds
Download/upload
Monthly
cost
Fibre 2
67Mbps / 20Mbps
£29.99
Full Fibre 100
150Mbps / 30Mbps
£29.99
Full Fibre 500
500Mbps / 73Mbps
£39.99
BT fibre broadband comes with Stay Fast Guarantee which means BT guarantees minimum speeds to the router. If the customers do not get guaranteed speeds, BT will check the line and optimise home WiFi. Customers can claim money back if the speed issue is not resolved.
According to Ofcom report which was released in May 2021, 500Mbps+ full fibre broadband (FTTP) is available to 21% of the UK homes, while 300Mbps+ ultrafast broadband is available to 61% of the UK homes.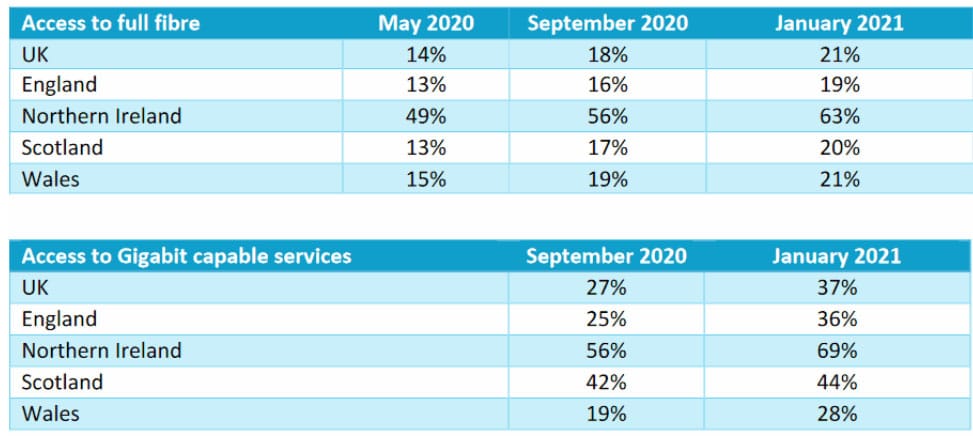 Over-all, 10.8 million UK homes can access to gigabit broadband services provided by BT and other providers such as Virgin Media, Hyperoptic, CityFibre and Gigaclear.