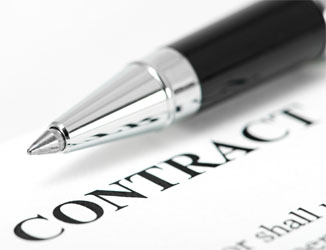 Fibre broadband monthly prices in the UK undergo sharp hikes of up to 60% rise once the initial contract term expires, the latest report has revealed.
According to Which?, almost all the major UK providers including Virgin Media, BT, TalkTalk and Sky usually offer great discounts on promotional offers to get new customers only to increase the monthly price manifold after the first contract period of 12 or 18 or 24 months.
Virgin Media, Post Office and TalkTalk customers go through biggest price hikes
Being line rental included in broadband & phone deals, many fibre broadband bundles start from lower price point for the new customers. For instance, Virgin Media and Post Office offer some of the lowest priced fibre deals with great specs, however, the same deals would cost £150 – £200 more, during the post-contract period.
This means the loyal customers need to pay more for using the same service that was available to them earlier.
The case is similar with the loyal customers of Plusnet, John Lewis, EE and Sky who are also affected by this kind of price hike and business practice by UK providers.
After the first contract, Plusnet fibre price increases by £9.99 a month, Post Office fibre is costlier by £13 a month and Sky & BT increase their fibre prices by £6 and £7.50 a month in the post-contract term. Vodafone fibre price undergoes a hike of £3 a month, after the initial term.
Are there any exceptions?
Exceptions are Zen Internet and Utility Warehouse, however, their standard price is not cheap, when compared to post-contract pricing of the major ISPs. Only these ISPs come with more clarity in pricing, but, not offering much to customers, in terms of monetary benefits.
While customers are being advised to come out this kind of 'loyal penalty' by switching to new providers and cheaper broadband deals, there are a few practical difficulties, though. Every time, when you change the service, you need to make sure that you have the compatible router to use or you may need to pay for it, with the new provider.
Ofcom to implement new measures to protect broadband customers
According to a recent survey by Ofcom, many customers are not aware of the post-contract price hikes and the end data of the existing contract.
Subsequently, the regulator has announced that it is implementing a new regulation by which all ISPs would need to inform all these details to their customers a month before the contract is about to end.
Along with these details on end of contract notifications, the providers will also need to let the customers know the latest pricing and the best deals available with them.