What is Sky Broadband Boost? What features it offer?
May 15, 2019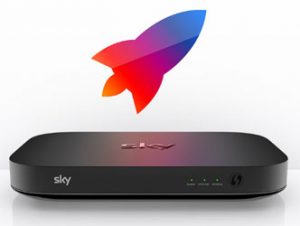 Sky broadband has added a new feature to all its internet packages so the customers can get the best service with faster speeds as well as an easy way to manage internet usage in home.
Sky broadband boost which will cost £2.50 extra a month, is now added to Broadband Essential and Broadband Superfast packages as standard.
According to Sky, this add-on will cost £5 a month after 18 months and will become optional after 18 month contract.
What does Sky Broadband Boost offer?
Sky will make sure that its customers get faster speeds over their lines which will be monitored on daily basis. With daily checks, Sky will immediately fix any issues that make broadband slow and unreliable.
Before engineer visits, Sky will let customers know the issues and arrange visits at a time that is convenient for customers.
Sky Broadband Buddy
Along with extra service, customers get Sky Broadband Buddy which is an app that helps them manage internet connectivity and usage.
It comes with controls that can pause internet on one person or for the entire home.  It comes with settings to control time limits and  contents for everyone in the family.
It will also help adults monitor the internet usage of children and find location of the connected devices.
The app which can be installed on android and iPhone devices can work using WiFi as well as mobile broadband (3G or 4G)
Free mobile data
When internet outage happens, Sky will also offer 2GB free mobile data, provided the customer has a Sky Mobile subscription.
What are the new changes that Sky made recently?
Sky has announced the launch of two new broadband packages that replace the previous plans
Sky Broadband Essential which comes with 11Mbps average download speed  replaces Unlimited ADSL plan.
Sky Broadband Superfast which replaces Fibre Max will offer 59Mbps average speed, instead 63Mbps.
Customers who experience slow WiFi speeds in home can call for service from Sky Tech team. However, this premium service will cost £12 a month or £120 a year.
Like BT and EE, Sky will soon launch its own ultra-fast plans with 160Mbps, 330Mbps and 1Gbps speeds