Last updated on June 6th, 2021 at 11:26 am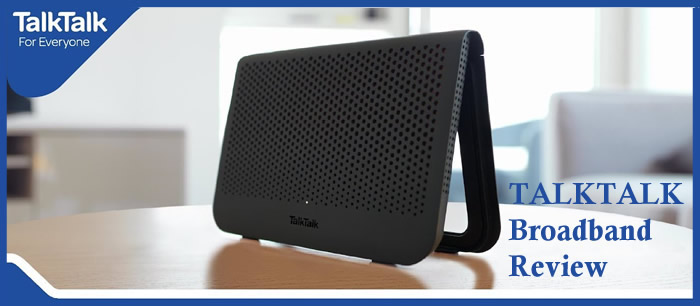 Features
TalkTalk offers high speed broadband (ADSL 2+) and superfast fibre broadband with totally unlimited usage at unbeatable prices.
Totally unlimited usage ensures your speeds and data usage never get affected at any time including peak times of network congestion. It means no traffic management applies.
30 Day Great Connection Guarantee with fibre broadband. You can cancel the fibre contracts within 30 days, if you are not satisfied
TalkTalk ADSL plans include advanced Super Router which comes with the latest WiFi ac feature and very advanced security standard for faster, more reliable and more secure home WiFi.
The new, WiFi Hub is included with fibre broadband plans without additional costs.
You get HomeSafe parental controls to protect all devices and your family from harmful, online contents and malware such as virus.
All TalkTalk broadband dual packages come with free connection.
No mid contract broadband price rises apply to all plans, there is no price increase during the minimum contract length.
TalkTalk TV is a great entertainment feature that you can add to your broadband.
TalkTalk TV packages come with the latest YouView+ box and are affordable and much cheaper than Sky TV or Virgin TV bundles. There are flexible options to add your favourite TV packs without any need to commit for long contracts.
TalkTalk Broadband
Standard Broadband (ADSL 2+)
TalkTalk standard or ADSL plans come with slower speeds when compared to fibre and are suitable for browsing, streaming and sharing in households with two users.
TalkTalk Fast Broadband
It's entry level plan which comes with 11Mbps average download speed, totally unlimited data and PAYG calls.
TalkTalk TV with Fast Broadband
This TV bundle is an affordable choice for homes. It includes unlimited broadband, HomeSafe and Youview TV pack which 80+ channels, catch up TV, on demand movies and more. YouView box is included for no extra cost.
TalkTalk TV Plus with Fast Broadband
This top-end TV bundle comes with additional features, extra premium TV channels etc. With unlimited broadband , TV Plus package is suitable for families that demand more entertainment,stream videos and play online games. Plus TV includes YouView+ box which can record and store live shows, while you are watching your favourite channels.
Superfast Fibre Broadband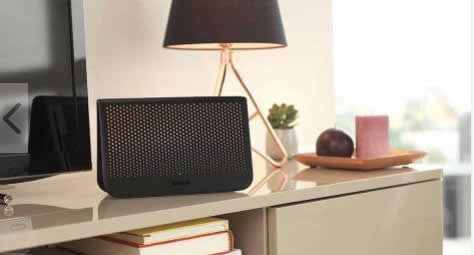 TalkTalk is one of the cheapest fibre broadband providers in the UK, offering fibre deals in a price range which is as affordable as standard, ADSL plans.
TalkTalk Fibre 35 offers 38Mb average speeds which is more than two times faster than standard broadband and helps you connect more devices and stream HD videos..
TalkTalk Fibre 65 is ultra-fast plan from TalkTalk, offering average download speed of 67Mbps. This is an ideal plan for busy households with lots of devices. You can stream HD and 4K videos, play games online and make quicker downloads without any hassle.
Fibre users can get the best out of their connections using the latest WiFi Hub which comes with superfast fibre speeds, wider wireless range and advanced internet security.
TalkTalk Home Phone
TalkTalk allows you to make free calls to other TalkTalk customers, even, on all packages including Fast Broadband or Faster Fibre.
TalkTalk broadband plans include pay as you go calls (PAYG) as standard so you would pay only for the calls that you make.
You can add call boosts – anytime, mobile and international – on a minimum contract length of 1 month.
Unlimited UK Calling Boost applies to the UK landline numbers starting 01, 02, 03, and standard UK mobile numbers
International calling boosts come with anytime minutes to 50 international destinations including the Channel Islands.
TalkTalk TV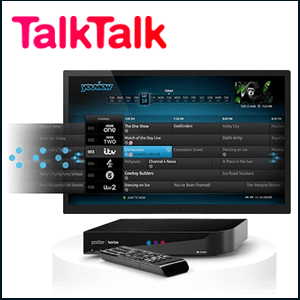 TalkTalk TV is not available as standalone service but as a part of triple play packages that include broadband, phone and TV. If you are a broadband customer, you can just add it from just £4 a month.
TalkTalk TV includes 80 Freeview channels with 15 in HD and 7 day catch up. You can addTV boosts, Netflix and BT Sport and on demand content that come with 1 month contract and would cost extra.
TalkTalk TV allows you to choose YouView or YouView+ box with the latter has the recording capability.
TalkTalk Plus TV includes YouView+ box that comes with upfront cost. Additional TV box or multI-room TV subscription would cost extra.
Is TalkTalk broadband any good?
Service Quality and customer satisfaction

TalkTalk broadband scored the lowest customer satisfaction of 79% among the major internet service providers in the customer survey 2019 released by Ofcom.
However, broadband complaints reduced significantly in Q3 2019 to 22 complaints per 100,000 customers
Its home phone service had 81% of satisfaction which has improved over the 12 months.
Home phone complaints slightly improved to 17 complaints per 100,000 customers in 2019 survey by Ofcom.
TalkTalk TV produced the least number of complaints (8 complaints per 100,000 customers) after Sky TV in Q3 2019.
See the full Ofcom report
Speed
Fast Broadband
Faster Fibre
Superfast Fibre
Download Speed
(advertised)
11Mbps
38Mbps
67Mbps
Download Speed
(Ofcom Survey 2019)
11Mbps
33.4Mbps
64.1Mbps
In terms of actual download speeds received by users, TalkTalk ADSL 2+ (11Mbps) delivered average speeds of 11Mbps during peak times (8pm – 10pm), the Ofcom 2019 report showed.
Faster Fibre (38Mbps) offered 33.4Mbps and Superfast Fibre (67Mbps) delivered actual speeds of 64.1Mbps during peak times.
Speed Guarantee
TalkTalk gives you speed estimate or the fastest speed your line can handle, during sign up.
The 30 days great connection guarantee allows you to leave the service if you are not with TalkTalk fibre, service quality or speeds.
Summing-up
TalkTalk is hugely popular for low cost broadband and phone deals. While its customer service is decent, it remains a budget provider for the UK homes that look out for value for money .
With great service quality and content, TalkTalk TV packages also help you save money. The big discounts & vouchers that come with new subscriptions have made TalkTalk one of the cheapest broadband providers in the UK market.
Summary
Reviewer
Review Date
Reviewed Item
Author Rating
Product Name
TalkTalk Broadband, TV and Phone