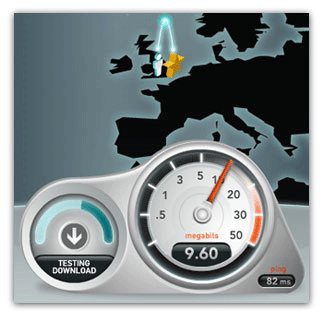 Telecom regulator Ofcom has just revealed the average download & upload speeds delivered by major UK broadband providers in November 2017.
The report shows the average maximum, 24 hour, peak time and minimum speeds against the advertised speeds of ISP package.
Plusnet, BT and EE offered the top speeds during peak time (8pm to 10pm) while TalkTalk and KCom offered slower speeds by comparison.
Over-all, average UK broadband download speeds reached 46.2Mbps in 2017, when compared to 36.2Mbps in 2016. Average upload speeds also saw significant rise from 4.3Mbps to 6.2Mbps in the last 12 months.
When it comes to the cable broadband, Virgin Media up to 50Mbps package delivered the average peak time speed of 49.2Mbps.
By contrast, BT up to 52Mbps service could offer average peak time speed of 41.9Mbps download speed.
Virgin's VIVID 100 (up to 100Mbps) and VIVID 200 (up to 200Mbps) packages delivered average speeds of 97.2Mbps and 180.4Mbps respectively.
When it comes to quality of connectivity or reliability, Plusnet, EE and BT managed to reduce their latency levels for better performance.