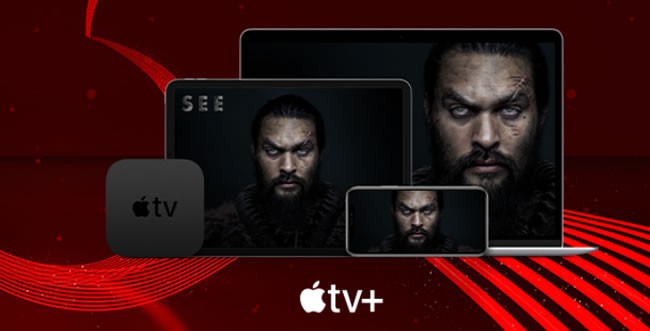 Vodafone has introduced new home broadband packages that include Apple TV 4K and one year Apple TV+ subscription.
The new Superfast Extra broadband with Apple TV offers two bundles – Superfast 1 Extra and Superfast 2 Extra which also include free, unlimited anytime calls to standard UK landlines & mobiles. Apple TV 4K set-top-box is included in the bundle. Vodafone also promises no price rises while in contract.
Superfast 1 comes with 35Mbps (average speed) unlimited broadband, while Suprfast 2 offers average speed of 63Mbps. With free setup, the monthly costs start from £23
While 18 month contract length applies to Vodafone's superfast plans, the new Vodafone TV & broadband bundles are subject to 24 month contract. Free setup and monthly prices start from £31
Vodafone mobile customers will get £2 discount on the monthly price of the home broadband plan. All deals also include Ultimate Broadband Guarantee for minimum speed and free, F-Secure anti-virus security for six months.