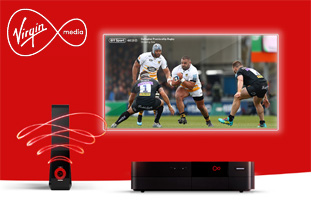 Virgin Media TV customers can now access Amazon Prime Video using their Virgin V6 TV box, it has been revealed. The 4K enabled set top box which has 1TB storage has been bundled with TV plans and TV & broadband bundles for no extra cost.
Amazon Prime Video which provides a wide range of entertainment like movies and originals like Good Omens and The Grand Tour & TV series is currently available from £5.99 a month.
The availability of Prime Video on V6 box will enable Virgin Media customers have seamless search and access to the content provided by the popular streaming service.
Prime Video which currently offers 4K content will also provide access to some top events like live Premier League games by year end, it has been revealed.
However, the extra subscription for Amazon's video service could go up to £7.99, when other features like music, album storage, ebooks and one day deliveries are added.
"Virgin TV brings the best programming together so our customers can enjoy top-class entertainment and sport when and how they want. Alongside our leading ultrafast broadband, it's the best way to watch the best TV" commented David Bouchier, the Chief Digital Entertainment Officer for Virgin Media.
Currently, Virgin Media offers triple play bundles – bigger and Ultimate Oomph which offer up to 516Mbps speeds, free inclusive calls and 250+ TV channels.