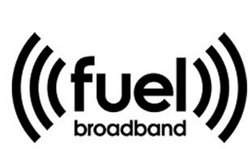 Fuel broadband
is the new brand that replaced
Primus Saver
products offered by the business ISP
New Call Telecom
. The provider's home broadband and phone service includes two packages –
unlimited broadband & calls
and
home phone
. With low-cost packages and UK based customer support, Fuel broadband is definitely one of the best picks for UK homes.Fuel broadband offers 'up to' 16Mbps ADSL 2+ broadband on their residential lines, while the superfast, fibre broadband which is currently available only to the businesses, is expected to be expanded to homes soon.
Packages
Provider
Deal
Details
Fuel broadband unlimited


Offer:

Free broadband for 12 months


Monthly Price:

£0

Up to 17Mbps
Unlimited data
Features
Unlimited Fuel broadband package includes 'up to' 16Mb unlimited broadband and Fuel Home Phone.
There is no monthly usage cap on your internet usage and you are allowed to make unlimited downloads.
Fuel Home Phone which includes the line rental cost of £16.40 a month, offers free evening & weekend UK landline calls.
The broadband price of this package is one of lowest in the market – just £6 a month, however, new customers will get free broadband for the first 12 months.
If you do not require broadband, you can just sign up to home phone package.
You can add Anytime UK landline calls for £3 a month.
About Fuel
Despite being a new entrant to UK communications market late in 2010, the New Call Telecom owned Fuel broadband remains a competent player due to its great value broadband & calls packages, cheaper & top class landline service and excellent customer service. It currently runs one of the cheapest broadband deals (£0 per month for first 12 months) online.